This past weekend, Brady and I hosted his mother's birthday party in our home. It was a Halloween themed birthday party. His mother made a creepy monster hand meatloaf dish with potato eyeballs. His brother & girlfriend made jalapeno fingers. I was in complete shock when Brady insist on us looking on Pinterest. Complete shock. Thought I would not hear that from him. Anyway, so let's take a look at what Brady decided to do...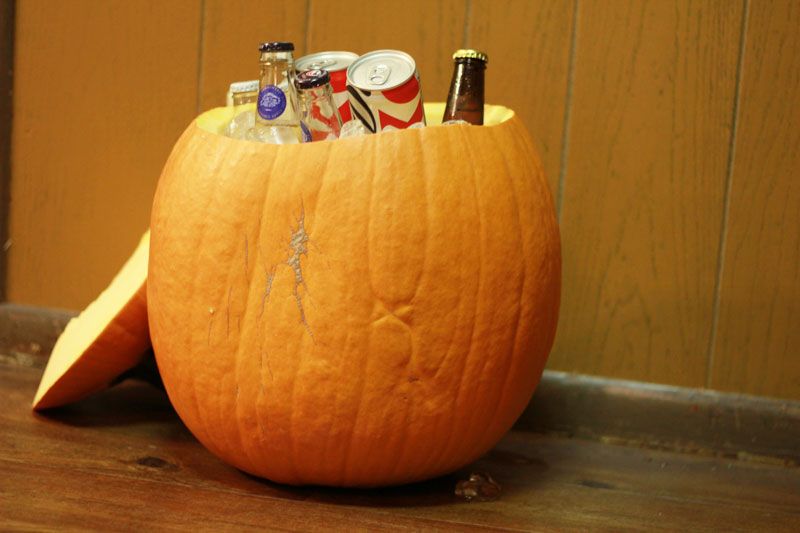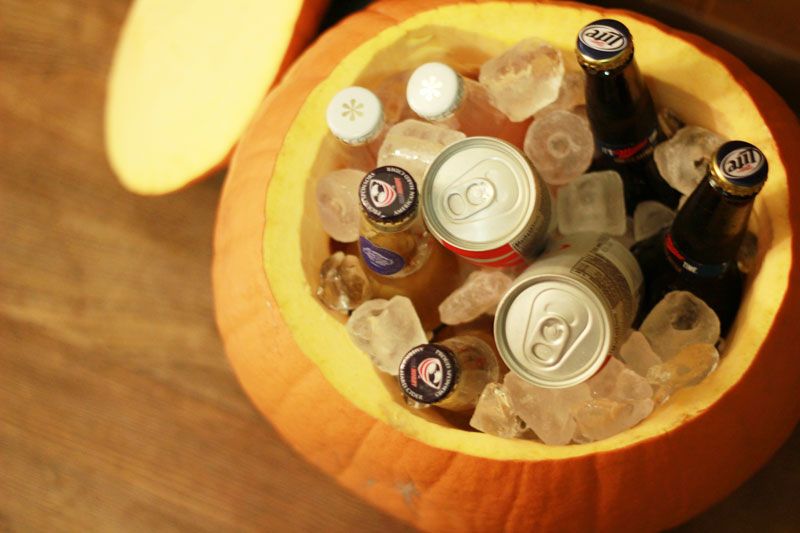 Beverage holder
: Cut top of pumpkin and gut out. Add ice & beverages.
Pumpkin treat
: cut top of orange and gut out. Add your choice of Sherbert (Brady added Raspberry Sherbert). Freeze until ready to enjoy!
These were pretty cute ideas and it really helps having drinks out in a cute holder to minimize the opening of the fridge. :)
Hope you all had a fantastic weekend!!