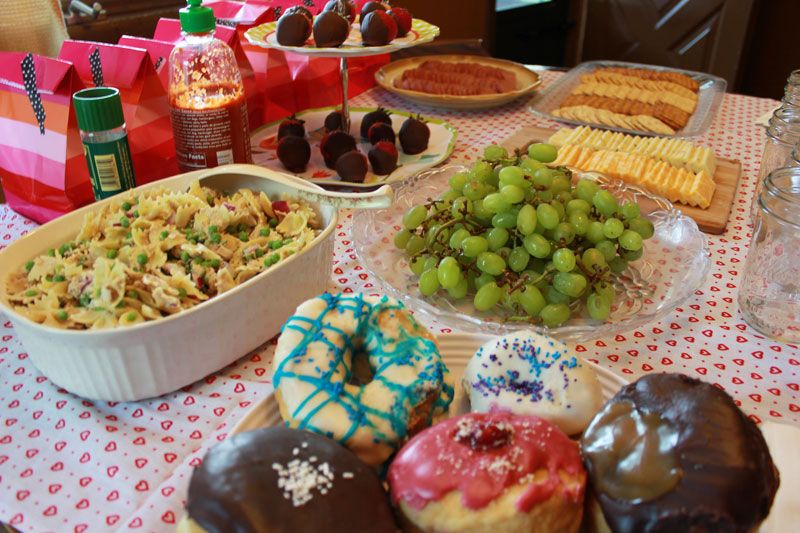 The past weekend, I had a few of my girlfriends, sisters, and both my mom & Brady's mom come over to my house for a little Spa Party. It was a success. This reminded me how busy I have been and how little I even do hold parties at my house, both big and little gatherings. I miss it. I do.
I had a lot of fun prepping up the goody bags for my ladies,
I love them
.
The girls were super shy to have their photos taken and I respect that so instead... the treat table! :)
I made a simple Tuna Pasta dish, chocolate covered strawberries, various kinds of crackers, cheeses, salami, and grapes. Brady's mom brought over pretty donuts, too! I made the girls a sparkly strawberry vodka cocktail. ;)
Anyway, I am trying to fit more hang outs at my home as this semester with school already seems to be taking a lot of my time. I really miss girls night in and having my little nieces & nephews around.
With that said, I hope everyone transitioned back to school okay! :) :)