Well, Kind of, not really. For the most part of the vacation, I honestly just wanted to lay around, relax, and have minimal things to do. I think I have been welcoming relaxation too much. Whoops. On the other hand, most of the family did get out. They were able to see way more than me (I'm okay with that).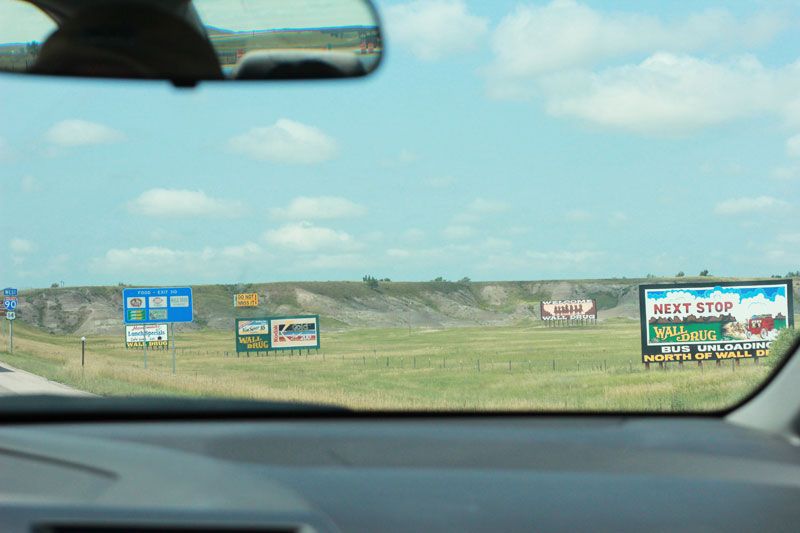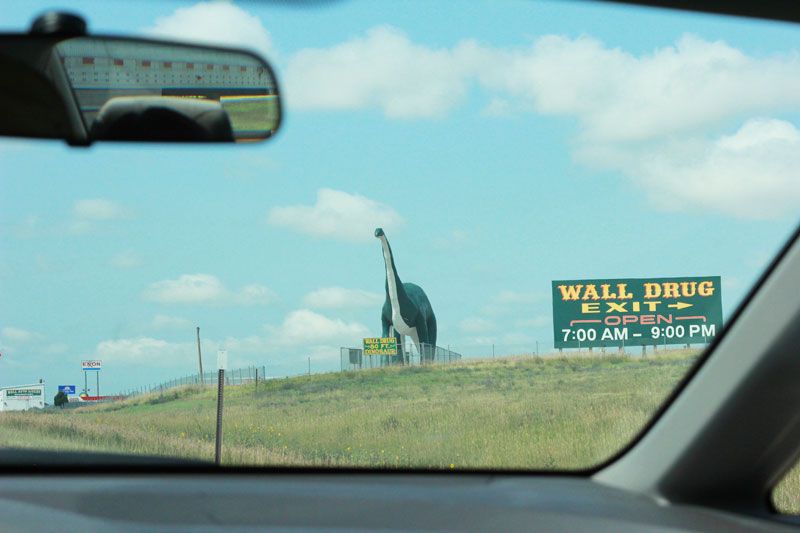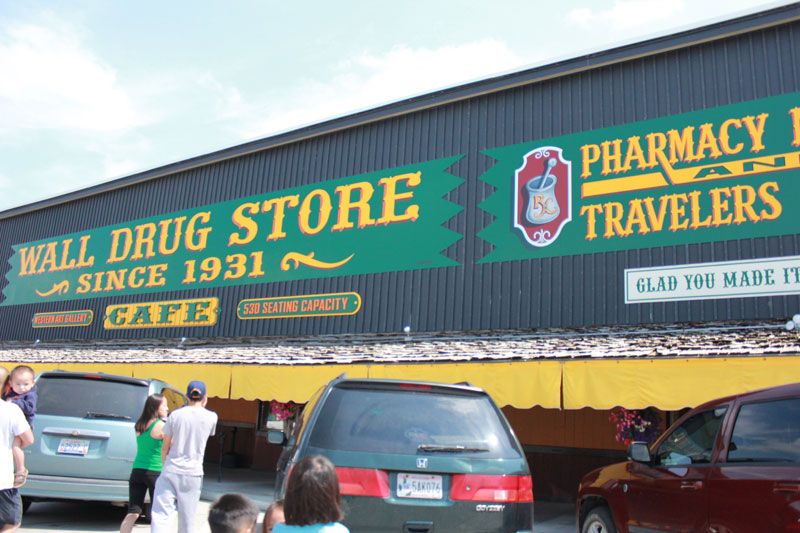 There were lots of rumors about this WALL DRUG place and that we'll see signs after signs on our way. Signs, that was not a lie. We did stop in and have lunch at Wall Drug on our first day.
It felt so good to get out of the car and move my legs around for more than ten minutes. I might be an introvert, but if you know me, you know I cannot sit still (for the most part).
picture via my dad's camera.
Soooo basically, besides WALL DRUG and
Spearfish Canyon
, this is all the tourist-y things I did. My main goals were just Wall Drug and Mount Rushmore Memorial. I conquered it and was happy. Say, introverted much? ;)
And super thankful for the kind tourist who took our family picture. Of course, we'll probably never get alllllll the kids looking at the camera. It's okay. I've accepted that a long, long time ago. And can my dad be any more goofy than he already is with his fanny pack around his neck?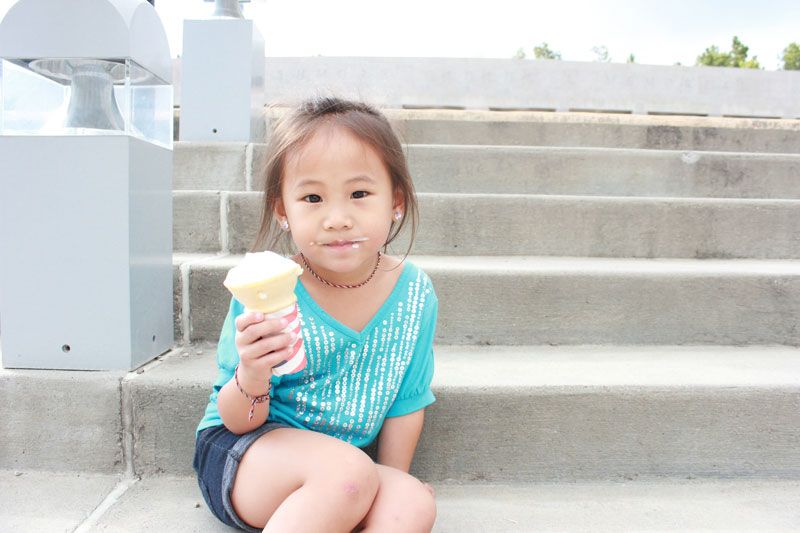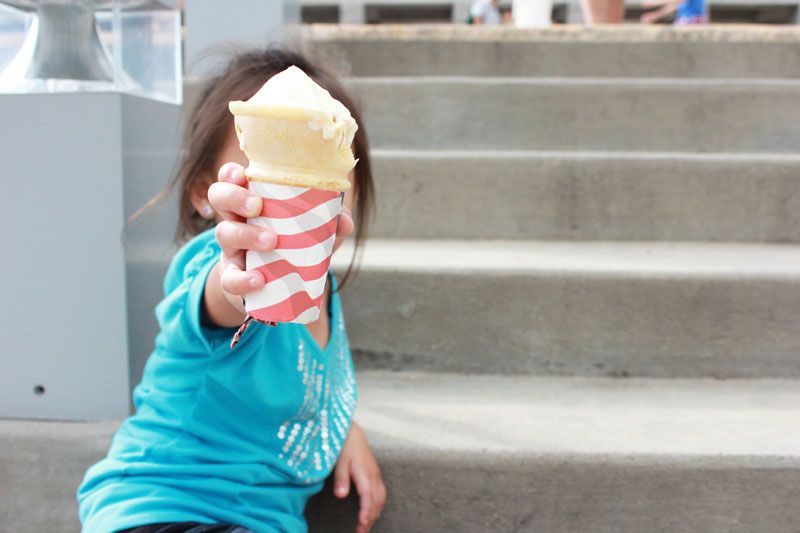 And then I got me some ice cream and this little girl wanted mine soooooooooo bad even though she had one in her hand! One with chocolate chips! I mean, I just ordered the Thomas Jefferson Vanilla flavor, no biggy. But wow, she always wins my heart. I love this little girl! She did ask with a
please
and said
thank you
.
And here is a photo that my baby sis took when the family went to
Custer State Park
.
Apparently my family was on the drive out of the park and this big ol' bison decided to relax in front of my mom's vehicle. PLOP! Just like that. They sat there for about forty minutes. Thankfully, I was not there!! I would have gone NUTS sitting in one spot for that long!!
So that was that. Alllllllllll the fun stuff I did besides bumming around on vacation. After we dropped of the rest of the party that drove back home with us, Brady mentioned how this summer we didn't do much alone, just the two of us, our normal little mini vacations... And you know, he's right. I am kind of sad, time flies alllllllll toooo faaaast!
You can see/read Family Vacation Part 1 // SD Cabin
here
. I'll have one more part to share then pretty much, that was all the photos I had taken since I have been enjoying myself a little much. Nothing wrong with that.