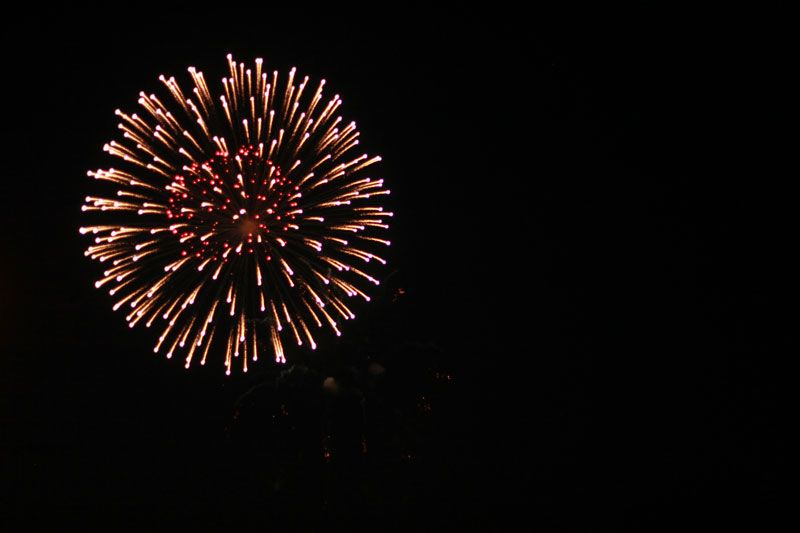 (all photos pictured above are SOOC). :p
Celebrate with fireworks!
Last week for the July 4th fireworks, a few of us went to Excelsior to watch their show on the lake. There were a few going on; which was pretty neat.
Also, very happy to be done with my trip to DC (see previous post), my first wedding gig & my summer classes. School was pretty stressful taking on two classes this summer in a span of six weeks! The reading was
heavy
, but enjoyable so it made it pretty pleasing. After these two classes, I have second thoughts on my future now... We shall see. ;)
Anyway... it's Friday. I do not want anymore major commitments as I feel this summer flew all too quickly!!! I am excited to go to the bookstore and shove my nose into the books. My hands are itchn' to clean the house (even though some may disagree to my house being messy, I can be a little "Type A" sometimes-- blame my dad). My hands as much as my mind are also itchn' to create, create, create.
After this month, I praise those individuals that are able to juggle a clean house (yes, this is important to me), school, working full time with a side job, having kids, a significant other, and a social life (with all being successful at it). There were points in the past month that I just broke down and cried because it was a little
too
much, but I am glad I am done with it. So
GLAD
, yet happy it happened! This also makes me want to discuss about balancing life in a future post! :) :) And you wonder why some people are called "Super-Moms/Dads." :) :) Also --- I missed my blogger friends a whole lots! xo
Okay, I'm kind of rambling on..... So friends, enjoy your weekend. Have some fun or even just have fun doing NOTHING! That is always good, too!!!!
:)