Why,
hello
. June has been quite busy for me; therefore I have been blogging less. I am reading blogs, but not commenting (sorry). Just in & out. I am quite sad about that. You can catch some little snip-its of me on
Instagram
.
Well, if you're in Minnesota, you know that our Spring was kind of taken away from us. And we lack a lot of sun. I don't know what summer is going to be like. I am okay with the rain and all, but I hate how it goes from raining to warm goodness in like whoa seconds because literally right now, I am sneezing and have a runny-stuffy nose. This dramatic weather change is makes my sinus
get on my nerves
. Ugh.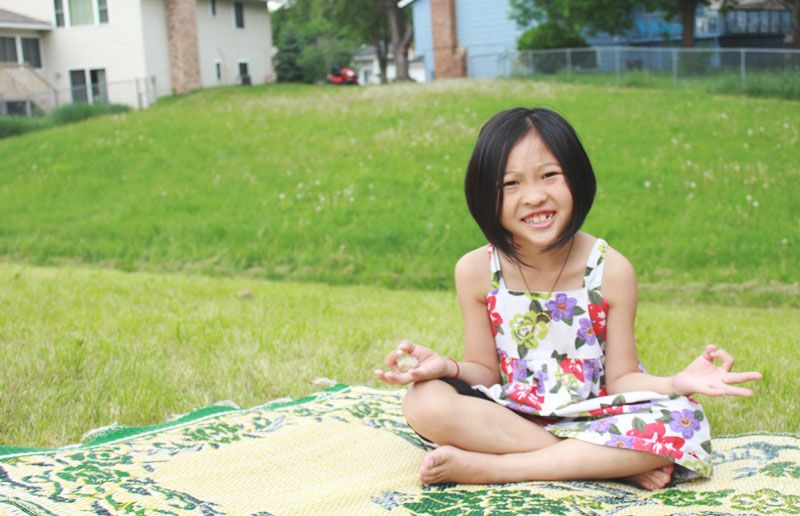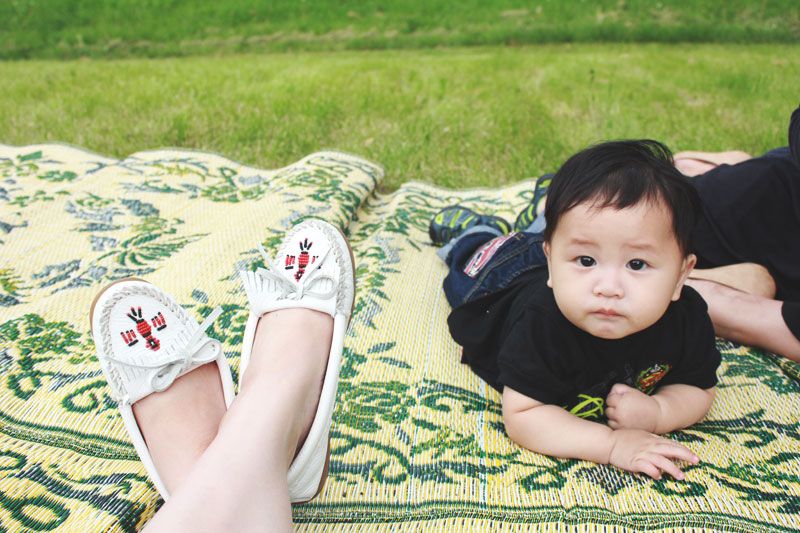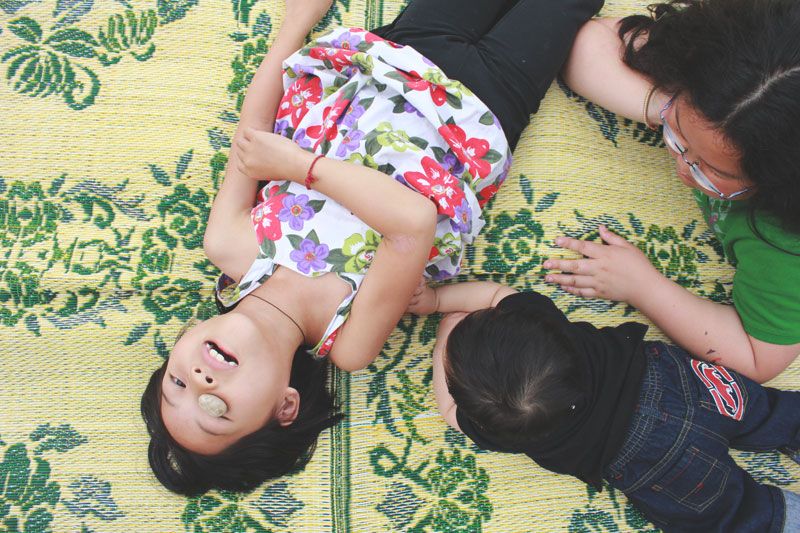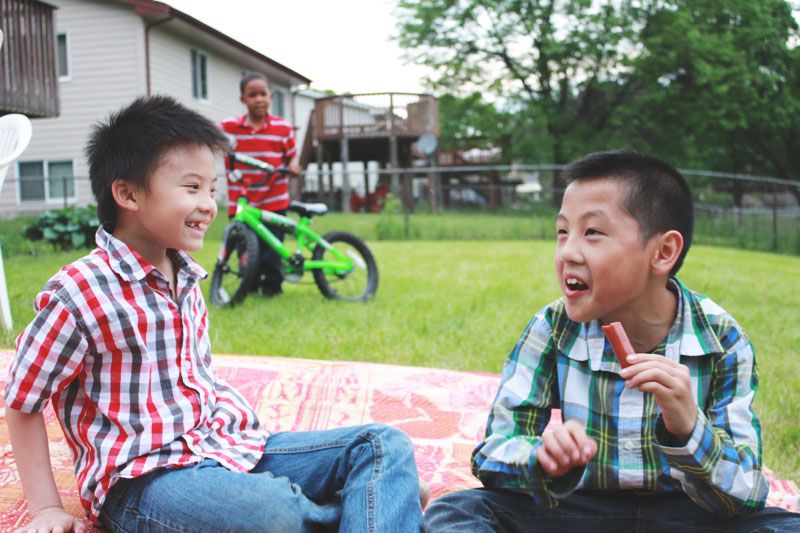 Two of the boys taking a break from running around the street and back yard. Look how he eats that hot dog. No bun? If you think that's crazy, look how Brady ate his this very same day
here
.
I cannot wait for June to be over with already. So hectic. I am looking for a more calm summer. No rushing. I also hope that this weather gets better. My friends really want to come out and play!
And Lisa, we miss you guys
very, very
much. Nitha keeps asking me if I miss Caydi, and I say
YES!!!
Happy Weekend, everyone!!