Hello, Hello Friends! I have missed you! So much going on right now, but let me just take a sec to share with you about my trip to Washington, D.C.! My youngest sister Virginia had won an art contest and was sent off to Washington, D.C., and I went with. You can briefly read about her art and see the photo
here
. I also wanted to thank her Art Teacher, Ms. Meersman, she has been such a big support of my sister's art. Thank you, thank you so much! Teachers like her are true inspirations! <3 We were happy to see that she was able to make it out to D.C. as well. We were also able to meet my sister's school district Congressman Erik Paulsen, he is by far nice. Minnesota nice. I loved how his office was total Minnesota nice, the Wenonah Kevlar canoe, the whole up north cabin feel, totally Minnesota representing! :) :)
Anyway, this was also my
FIRST
time flying on an airplane!!! It wasn't as bad as I expected, even though we landed elsewhere to switch planes, the flights were not too bad. I think my most fear was that I probably could not put my bag in the overhead, I'm
so
short it's not even funny. Luckily, Virginia was so sweet enough to help me put it in the overhead each time. Thank you, Virginia.
And so here we are... some photos from my iPhone... I decided before hand I was not going to bring my dSLR for multiple reasons... also did not take as many photos as I had wished... I'm getting bad about that... =( Ready?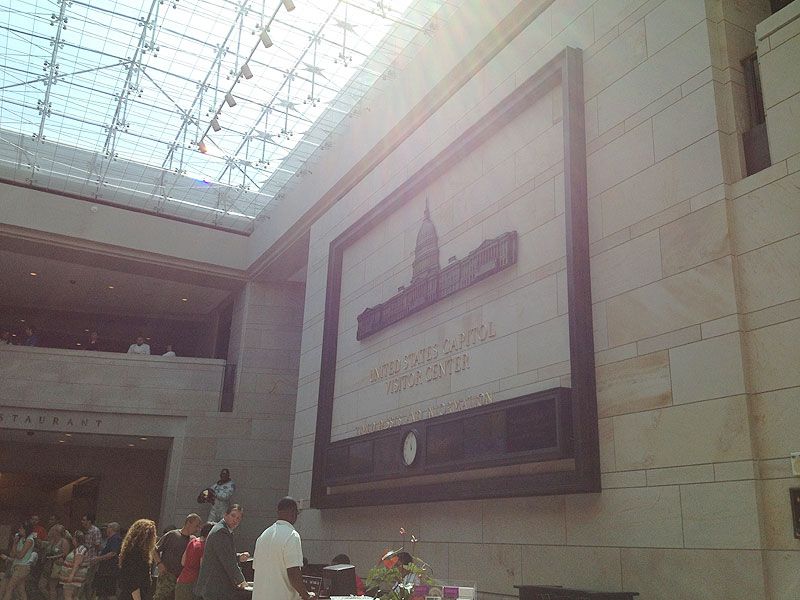 We were given a tour of our Nation's Capitol by one of Congressman Erik Paulsen's staff. She was the sweetest.


Absolutely gorgeous painting in the United States Capitol's Rotunda by Constantino Brumidi in 1865. Did you know that the figures are about 15 feet in height? So cool to finally see it in real life versus in text books. =)



The star is the center of our Nation's Capitol, it denotes the point from which the streets in Washington, D.C. are laid out and numbered.
Also, it is good luck to rub your feet on the star. I did that, maybe once or twice. ;)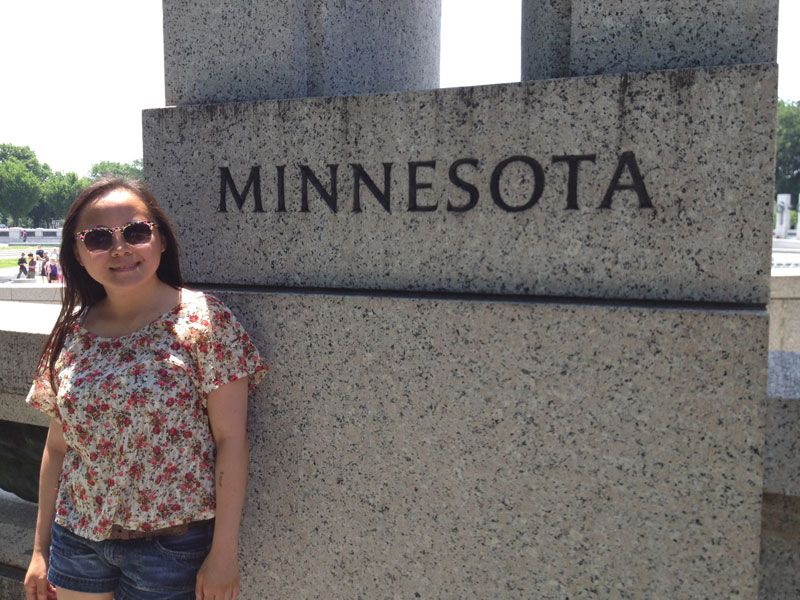 Yes, I just had to get a picture with Minnesota at the World War II Memorial. ;)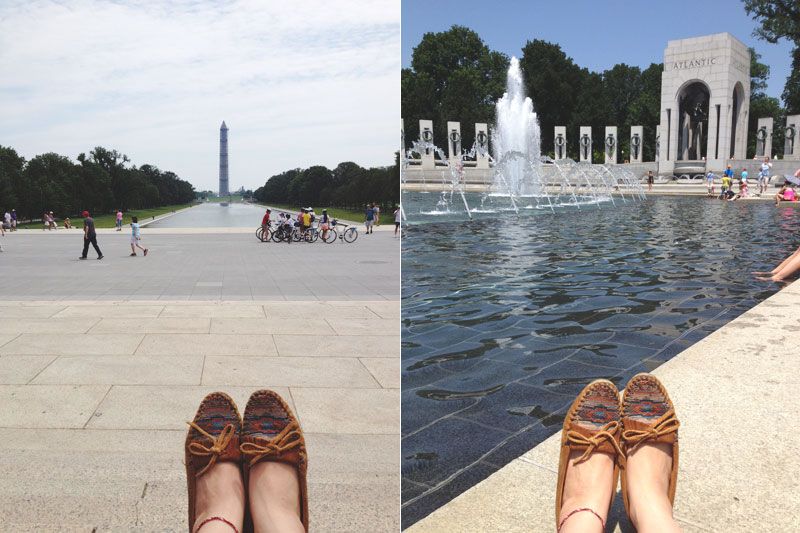 And why yes, I did wear my El Paso's to Washington, D.C.!!! Love. Love.
I had fun!! It was quite confusing to get around with the Metro train, but after two days, I think it was becoming familiar. I honestly don't think four days was enough as one of the days we spent for the ceremony (which was amazing and we heard great experiences). I think about a week and a half at the least! There is so much to seeeeee! Art museums, the zoo (we saw a panda, actually two), memorials, and so much more. The city is so historical I may have gotten a little emotional at several places. Other photos not pictured here can be seen on my Instagram,
jeanyous
with the hashtag of #jeanyousindc.
Have a great week, everyone!! xo