I have been blue. Yes, I really do blame it on the weather. It's Spring today and we have about a foot of snow outside. Not to mention the bitter cold. Hugs, kisses, and coffee can't cheer me up. It's kind of hard to know how I feel because I don't think it's right to be a j.e.r.k to someone else that didn't do anything to me. I do try to remain happy when around them... unlike our visit to this coffee shop. The cashier came off harsh, as if we didn't know what we were talking about. I mean, what person just orders two large espresso shots? Not to mention how insulting she was to the what seem to be eight year old asking for the Free Wifi Password. The girl making the espresso didn't help... Angry much about life? Well, needless to say, the only nice person around there did say Bye to us. I think he felt the tension from the other two ladies he was working with. I mean, after all... aren't coffee shop workers supposed to be giddy? Maybe they should try a shot of espresso (or two). I don't believe I was being a j.e.r.k. at all. Often times, I feel some folks really do take my kindness for weakness. Whatever. Over that. Next time, there will be no next time.
So lately besides encountering rudeness... we have been pretty crafty around the base camp (we call our home that all the time, but I call it camp base - don't ask. Also makes me want to change labels from Our Heart Shaped Home to Camp Base... DANG IT!)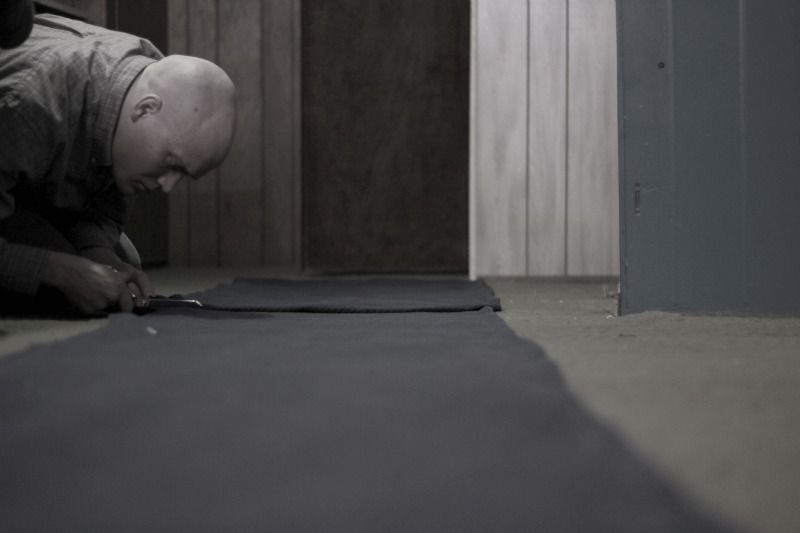 B has curtain duties around base camp. He is doing a great job! He's so proud, so am I! I think one is capable of doing when one puts one's mind to it. Don't mind how we do our projects around here. We make our floors useful for a cutting table. HA! :) :)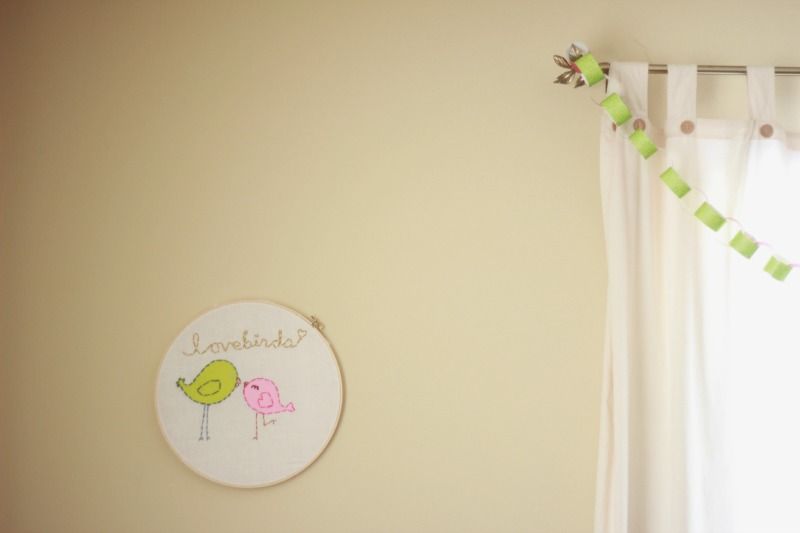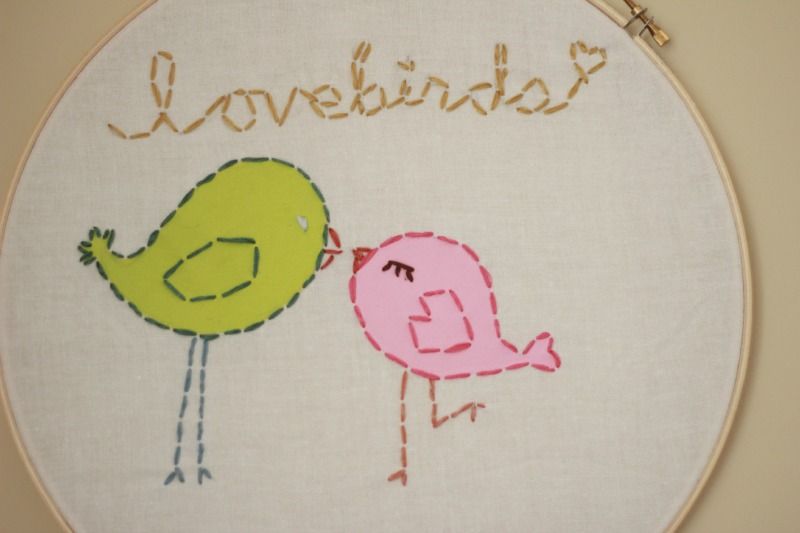 If you follow me on Instagram (@jeanyous), you have seen a few clips throughout my project. I finished it in two days and had it hung up. :) I first drew the outline of the bird bodies, 2 coats of painting, then finished w/ embroidery. So cutesy. I plan to make more after a painting project. :)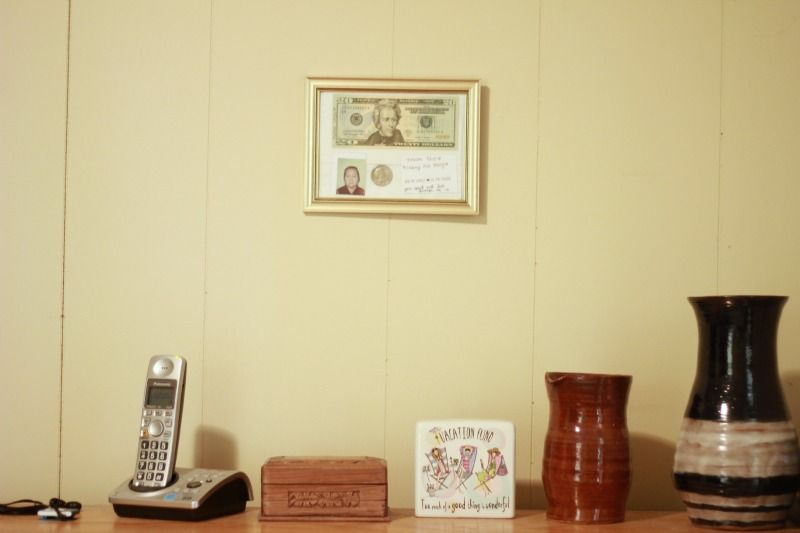 FINALLY got around to buy a frame for my Grandma's luck... The bill was blessed with luck by a man (not sure what to call him in English, sorry) during my Grandma's funeral services... The dollar coin was for when we sat hours on hours for Grandma (again, not sure of the English term, sorry). And a copy of my Grandma's passport picture; which was made when she traveled back to her homeland with my parents & younger brother. The money are for good luck and shall NEVER be spent. Lately, I miss her lots. I think we all do. XO
I rearranged our bedroom. I will be doing more of it in the near future. I never really spend much time in there... And we just about never make our bed on the weekdays. We like how our new bedroom is arranged. :) And I think I want new bed sheet, pillow cases, comforter colors.... :/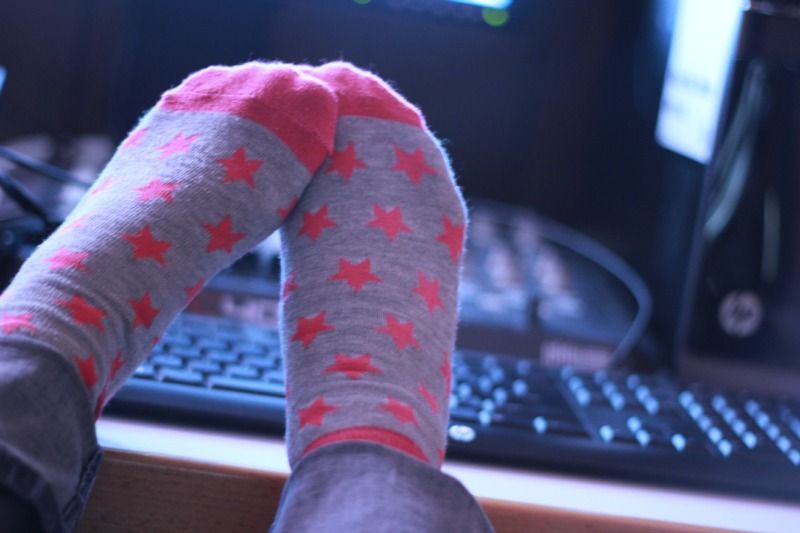 NEW SOCKS! I got about a dozen new socks from the DOLLAR TREE. They're so cute!!!
Our home is a work in progress. Nothing major, but things to keep us busy. And yes, we still love our teeny tiny hundred year old home; which I believe only two families have previously lived here.... So, that's lately at home with us. ♥ ♥ Jean