The weekend is over? Back to the daily grind. . . Am I ever looking forward to it? Not really.
The past week was Spring Break and plans didn't plan out as wanted, but that's okay. I felt free as a bird (opening arms wide open).
Again, I felt real sad that I didn't even hardly document my time... what I did... and I am forgetting the things I did. I'm quite sad about it... Let me retrace some things (scratches head).
Photographed my bestie and her little girls in their home. She printed cards for her hubby, their daddy for his birthday gift. Daddy's girls. ♥

I purchased two vinyls from Cheapo. One was pretty pricey, but I really like the music (Beach House).

Brady and I made it out to my friend's (Pao Houa) photo gallery at the Franklin Art Works. She's such an amazing person. So proud of you, Pa ♥

I picked up my ukulele and practiced playing a song by Johnny Cash, I Walk The Line. Oh gosh, so hard as I am not the best with coordination, but I do try. B was very helpful, too. I want to be able to play more. I had my ukulele out in the open so I could pick it up more and just jam for ten minutes then leave and come back later.

Finally got around to hang up B's stained glass piece from when he took the a stained glass workshop class some months ago...

Rented a few movies from the Redbox. (We rented Perks of Being a Wallflower, Skyfall (007), & Taken 2).

Framed my first embroidery project (see pic below). Also, framed my Grandma's charm and hung it up in our office.

I might be switching up our office/guest room to my craft room because our playroom is getting pretty packed and the boys have been playing tons of music.

The house is talking more and more because of the dramatic weather changes. It freaks me out every time. I make B go look around the house. And yes, I get a little (a lot) paranoid.

I made a cover to my planner/notebook.

I am working on an embroidery piece for B called "lovebirds." I'm almost done with it.

B's mom came over on Saint Patrick's Day and made a corned beef dish. So rich.

I drank pop! And a bunch of Irish alcohol/liquor.

On a better note about forgetting things, this is one thing I do not forget.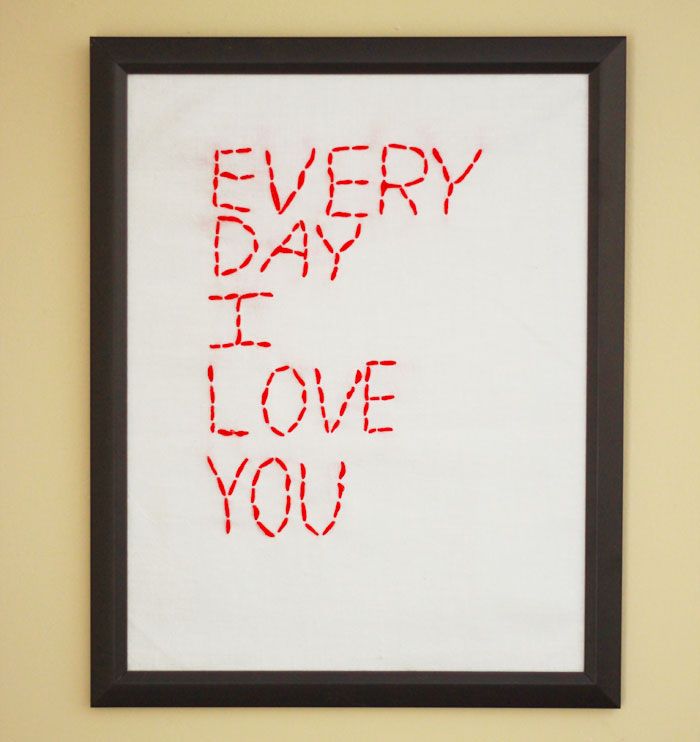 Alrighty. So that was that...... I hope you all have a lovely week! XO, Jean.