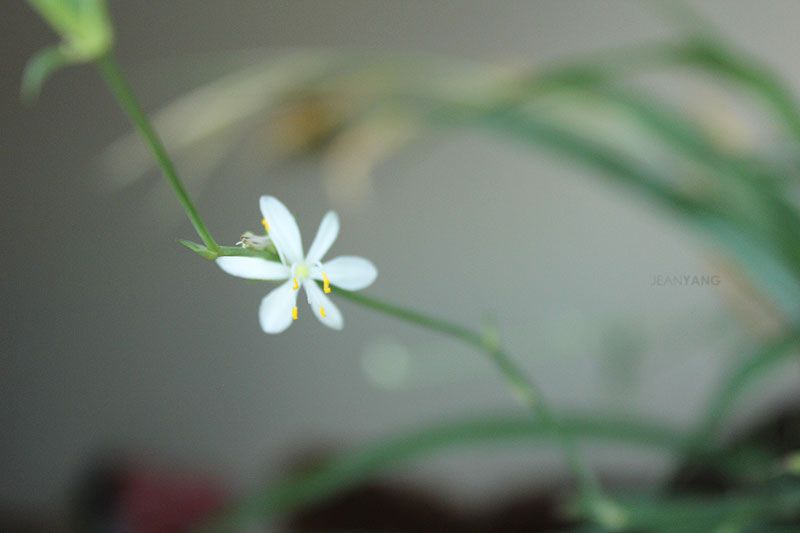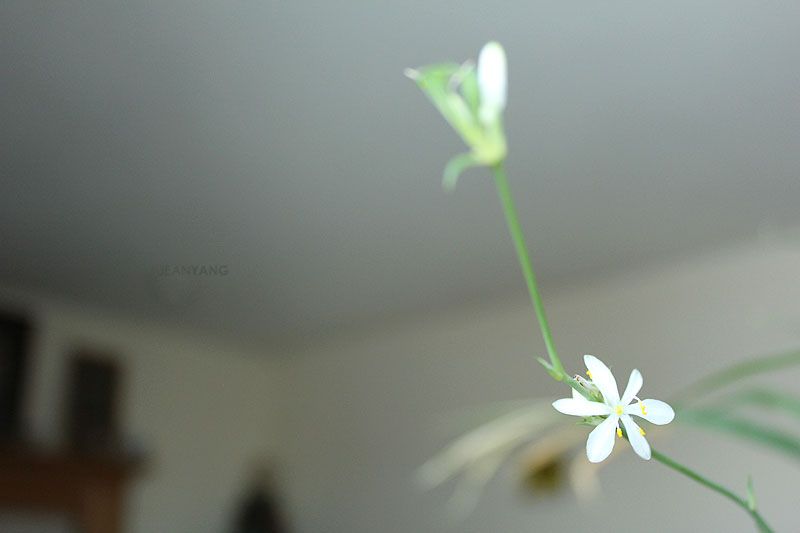 Little flowers from Grandma's plants.
In the late 1970's, my parents were among the thousands to arrive in America after the Vietnam War. They settled in Chicago, Illinois along with some of my dad's family. They moved to Wisconsin where they briefly lived (and had me) and resettled in Saint Paul, Minnesota where it was called home for quite a bit. My parents lived lean, saved money, sent money overseas to search for my maternal Grandma, four uncles, and five aunts. Finally, in 1993, I was in the third grade, eight years old when my maternal Grandmother and four uncles came to America from Thailand. My mom had not seen my Grandma since she fled their homeland after the Vietnam War. They were
finally
reunited after ten plus years. My dad was relentless in finding my mom's family and to have them here in America, with her, with us. My dad had said he will find my mom's family and bring them here as his family was here already and wanted us all to be together. I love how my dad has always emphasis the importance of family. That will always stick to me.
Two years after my Grandma and uncles arrived to America, so did my five aunts. I still remember how cool it was to have an aunt my age. (My mom & her siblings have a big age gap, my mom was the eldest child which included half siblings). Eventually, my Grandma, uncles, and aunt moved into a new home. A few of my aunts and uncles had married and moved and started a family of their own. I still remember my siblings and I racing out of our family van as soon as my dad parked it on my Grandma's curbside. We would hang out with our aunts and uncles and Grandma. Some days, my parents would take us to Lake Phalen to go swimming and/or walk around the lake. My Grandma was a superstar, she would walk along and sometimes, even beat us to the "finish line." Grandma was a strong woman! She had a lot of strength and would walk miles on miles, sometimes while piggy-backing a little one. If you know my Grandma or have heard stories told from my mom and/or siblings, you know my Grandma was pretty
bad ass
. Yes, there, I said it. She was one tough cookie. Don't let her petite frame fool you. She climbed trees, walked miles on miles, lug tree logs half her size, carry a few little ones, and she sure did enjoy it. This woman proved to us that you can do it, no matter who you are.
Grandma wanted everyone to be happy. She would shelter you, love you unconditionally no matter what mistakes you have made. Grandma had gone through a lot in her life time. She was able to spend it with all her children, grandchildren, and great grandchildren. She was able to live under one roof with the vast majority of her grandchildren, myself included. My siblings and I were always so happy to have Grandma around us. We enjoyed her company with us at family picnics and family vacations. Grandma always had so much fun with us.
In April 2012, my Grandma suffer a stroke. It hit the family real hard. There had not been a history of strokes in my immediate family. Grandma soon recovered her stroke and was able to join us for our Annual Family Summer Camp. It was Winter 2012 that she would be in and out of the hospital. She was diagnosed with Lymphoma. The cancer spread rapidly. It was one afternoon where I came home, read my daily e-mails and one of my sisters had written that Grandma kept saying her
Good-byes
to our youngest sister as she would often go stay with my Grandma after school. That was when I broke down into tears. . . This couldn't be. My dear sweet Grandma. My siblings and I would go after work/school and stay with Grandma for the evening. I remember sitting beside Grandma and her telling me how much strength she had after drinking Ensure. I told her to keep it up. Sometimes, I would just sit there and play with her rings on her fingers and bracelets. And there was an evening when after the nurse had left. . . I balled out so bad and she asked me why I was crying. Well, Grandma... you're sick. I had never seen her this sick before. She told me not to worry. Grandma was such a strong, strong woman. I wanted to wake up from this terrible dream. My heart was broken. I had never cried like this for anyone.
Never!
It hurts so much to write this as I miss her so much, my family misses her. As much time we spent with her, I felt it was never enough. She left us too soon. However, I am very blessed to have had her in my life. She taught me so much about life. . . to love everyone as they are. to explore the life in front of us. She had a big, big heart. She smiled a lot.
It's not going to be the same. The first of everything without you will put a dent on us. But I know you just want us to be happy as we shared so much with you, Grandma. And when my little cousins are big enough, I will tell them how awesome you were. Love you so much, Grandma!!!
It will take time for me to adjust to this new life. . . I just wanted to share about my Grandma. How she came to America. How she loved traveling and going on fun little adventures with the families she had. Life is too short. . . I hope everyone is able to spend lots of time with the people they love as time goes by wayyyyy to quickly.
Here is a "video" my brother made for Grandma. ♥
I do apologize for any grammar errors and jumping to one thing to another, I hope you understand. ♥, J