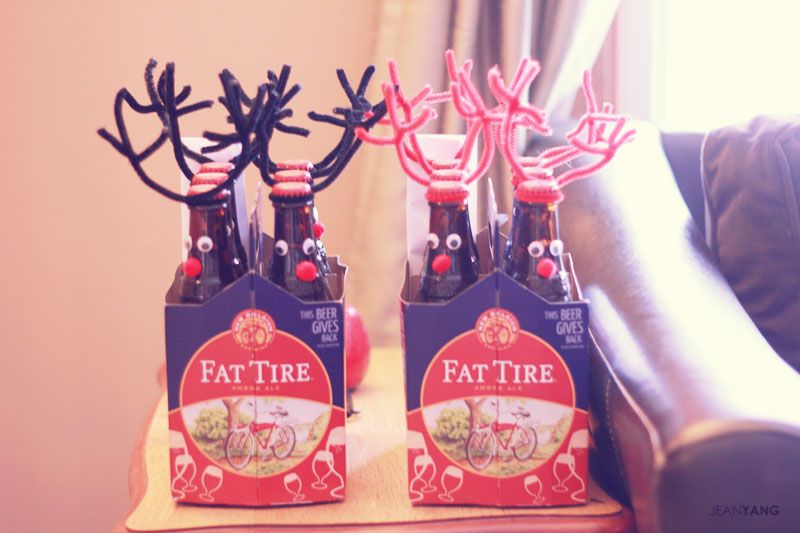 Yes, I know. We're two weeks into the new year and this is my first post of the year... So,
Happy New Year
! :) Thank you for your patience as I have been absent. So much has happened since my last post. *Sigh* Anyway, we celebrated our last Christmas hurrah last night with B, his mom, his brother + brother's girlfriend, + his mom's boyfriend. Aren't the Fat Tire's adorable? B's mom put some face to 'em. :) Let me tell you, I am truly blessed to have wonderful people around me. Truly.
New Year resolutions? goals? Keep striving for the best as I know I can do it. I need to. I will.
Today is super cold out
!!
I am staying in as the house is a mess --as in I need to dust and do laundry. So, if you call me, please do not take offense if I do not pick up the phone as I will be blasting to The XX, (sample
here
).
Stay warm, J