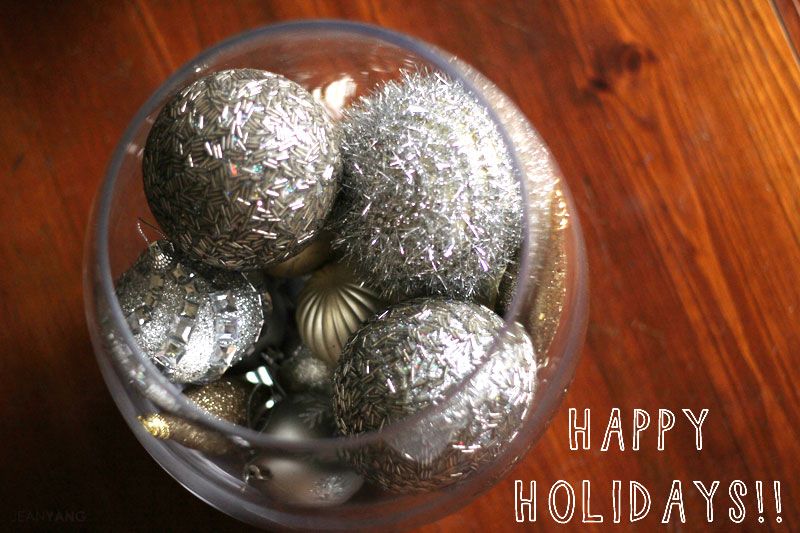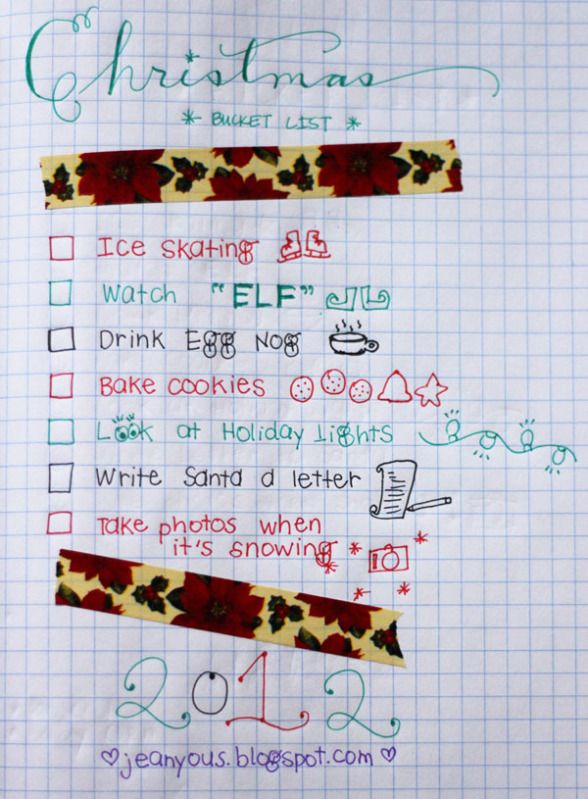 This year I made a Christmas Bucket List. :) I kept it pretty simple as this time of year, I am busy until March
!!
I believe this month alone between family and friends, I have six birthdays! On top of the holidays and my parents homecoming, that's
a lot
to do... Anyway, Happy Holidays. ♥ J
Christmas Bucket List inspired by the lovely Alice from
Little Llama
.