I had a few ideas for this theme and even took a few other photos of other objects... crayons & skittles, but then. . . I wanted to share this. . . ♥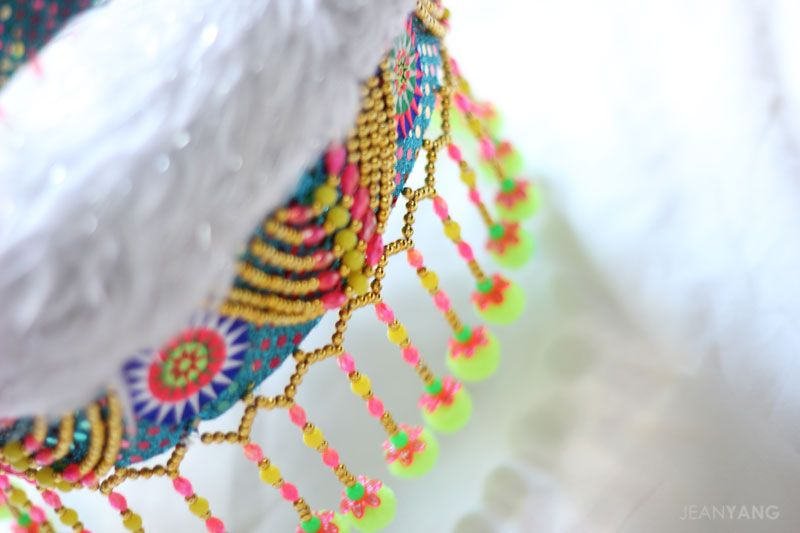 As I have mentioned before, I love, love my Hmong clothes and the
colors
, but I don't really like the way I look in them. The more and more I think about it, I don't like the head piece on me. I just never liked it on me more than anything. It just does not look right on me. I could do without the head piece.
Hmong clothing, traditional or modern are just beautiful. You can see a few that my mom made for my nieces and sister
here
. Or for more visuals from Google, look
here
. Back in the day, women would stitch the patterns on the dress/outfit by hand, but more and more, you find them printed.
Oh yeah, I just completed this little "Color Project" as well with a few other ladies... You can see my colors
here
. =) And don't forget to stop by the ladies to see what they have for
colors
. I am excited! I love seeing
colors
! ♥
Carla
,
Stacey
,
Tracey
,
Heather
,
Kristin
,
Janet
,
Amanda
,
Rose
,
Tracy
,
Rhonda
,
Lena
,
Heather A.
,
Veronica
,
Heidi
,
Liza
,
Jenn
,
Kristi
, &
Hanne
And if I don't have your name on here, please let me know so I could add you! :) xo, Jean
This also reminds me. . .
Dear Sisters (K, L, M, D, & V),
We should set up a date, obviously after Mary's
post-pregnancy-monthly-fast
to do photos in our Hmong outfits with Mommy! :) It has been awhile. I think Thanksgiving might be too much of a hassle. Plus, I think all the little girls will like it too!!! Let me know. =D ♥ J