Our kitchen is mostly square, dark, woody, old fashion, doesn't have a dishwasher and I like it. I may like it even more if it was not so dark due to all the wood (and faux wood). Maybe one day, I might decide to paint all the cabinets white/tan. Maybe.
Well, here are photos of our kitchen, or some of it. I am not much of a home decor person and sorry for the mess. Sometimes, I get lazy. . . .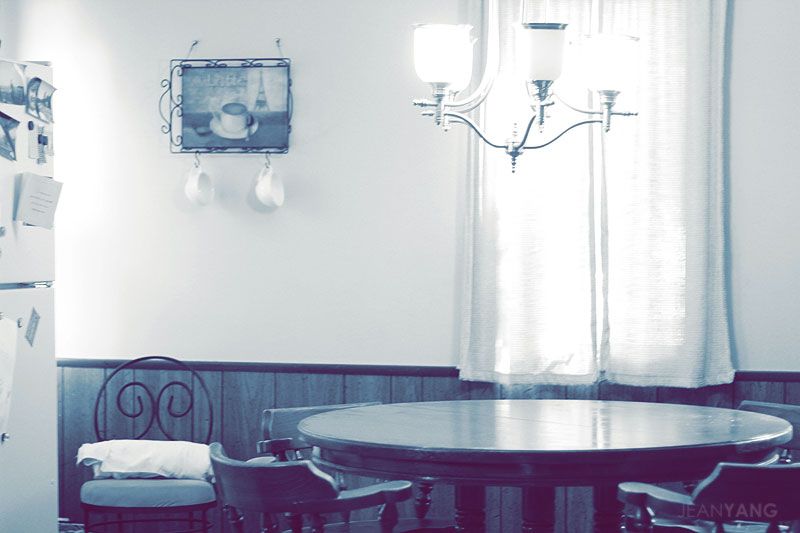 Those curtains you see in our kitchen here. . . we picked the fabric and he happily sewed them. ;)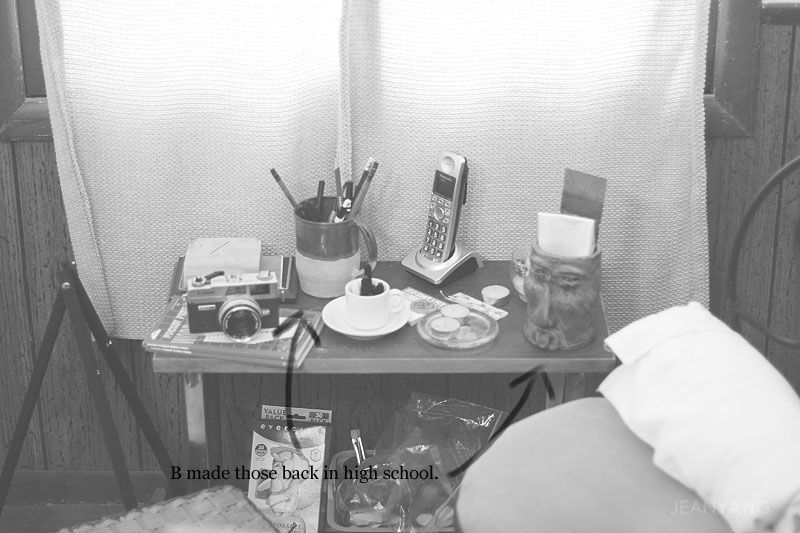 My corner of mess. . . I throw my craft mess over here when I need the kitchen table.
I am four feet nine inches tall and am too short to see out the window unless I am wearing my three inch heels which I sometimes do and don't ask why, Hahaha. // I make some pretty good coffee. One cup at a time. However, I need to practice making lattes.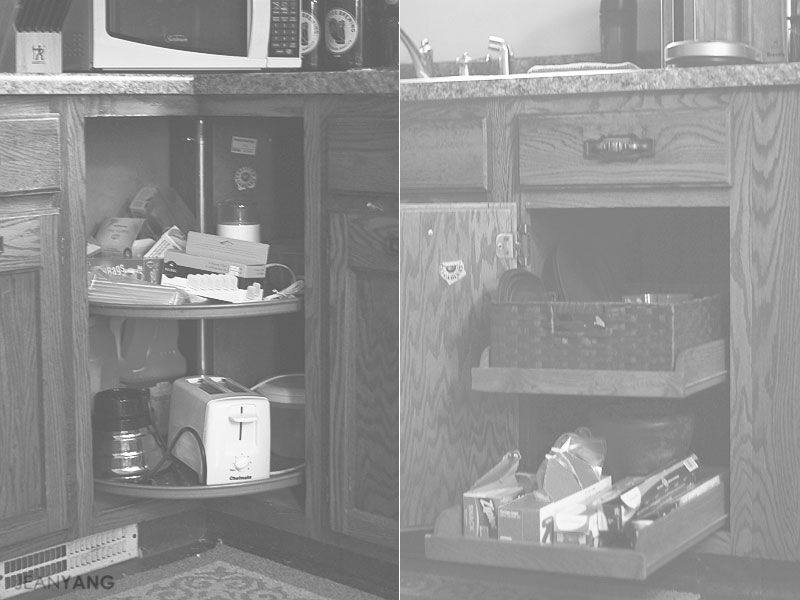 I looooooooove these! So ideal!! They were already here!! :)
And yes, the majority of our cups are mugs! There are actually people out there that love us, most of these mugs are gifted. I broke most of our regular glass cups and the sad part is that I wasn't even consuming a fine craft beer or cheap wine. I can be so clumsy sometimes. . .
And so that's that... parts of our kitchen, or most of it. I love looking at homes and kitchens are a pretty amazing part of a home. Says a lot about a person (or at least, I think so). Anyway, I am excited to see what the other ladies have to share about kitchen. Be sure to check them out as well!! :) ♥
Carla
,
Stacey
,
Tracey
,
Heather
,
Jenn
,
Jessica
,
Kristin
,
Janet
,
Amanda
,
Rose
,
Tracy
,
Rhonda
,
Lena
,
Heather A.
,
Veronica
,
Heidi
,
Andrea
,
Liza
,
Kristi
, &
Hanne