I lof my bike. I searched from thrift store to craigslist last year. . . and I found it. A friend (Andrea R.) had messaged me about it and off B and I went one afternoon. To be honest, I was not fond of a yellow bike. Yellow bike just seemed too flashy, but man I was not going to pass that deal, the price was right, $38.55.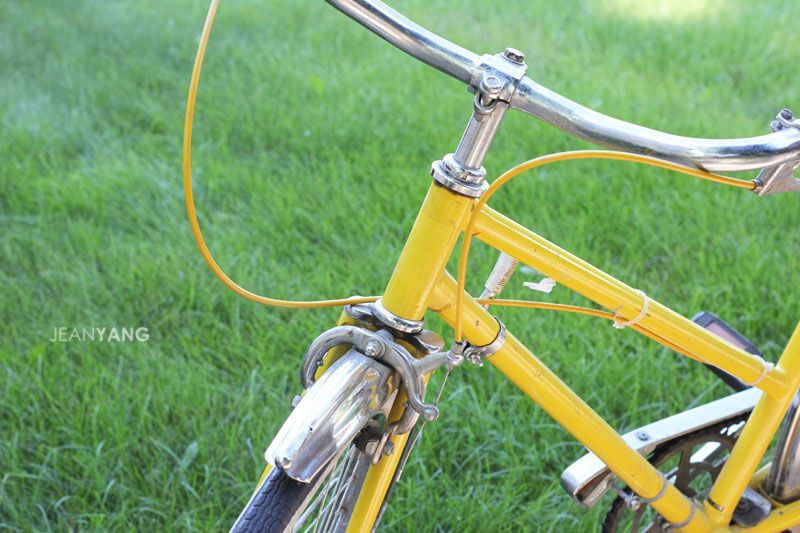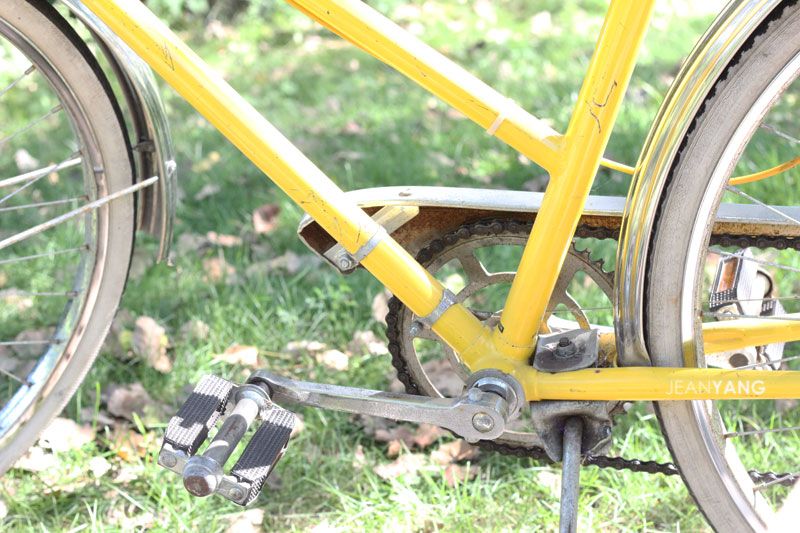 It was a nice stroll in the hood on this very summer afternoon. Just my bike and me. . . ♥
Let's see what yellow things these ladies found. :) ♥
Jackie
,
Ellie
,
Hlee
.