I love mugs
!!
If you know my dad, so does he. I think mainly because they have handles. Somewhere in his lifetime, he must have reached for a regular glass cup and slipped it out of his hands. Who knows? That's my guess. ;D
I was so excited when one of my favorite bloggers,
Elsie from A Beautiful Mess
did this DIY Mug. Like her, I saw it on Pinterest as well. So cutesy! :) So simple and inexpensive. Another two to add to my collection. :)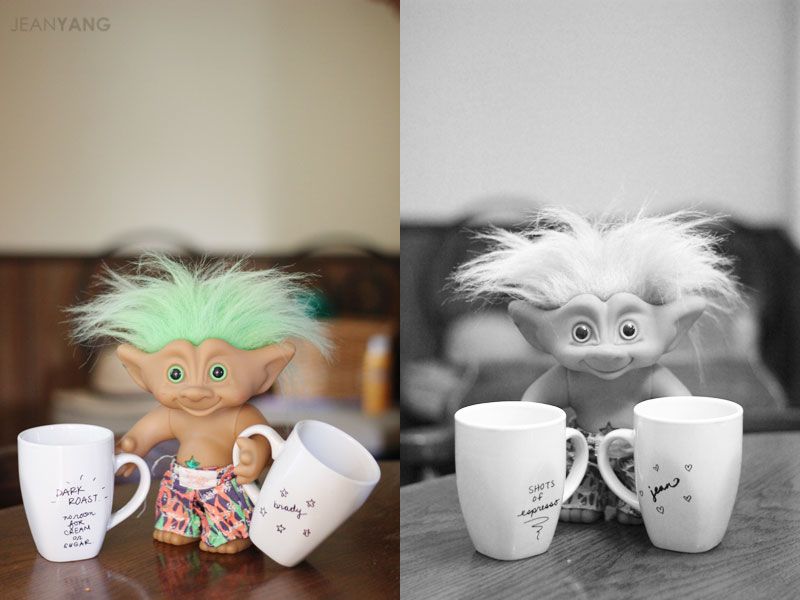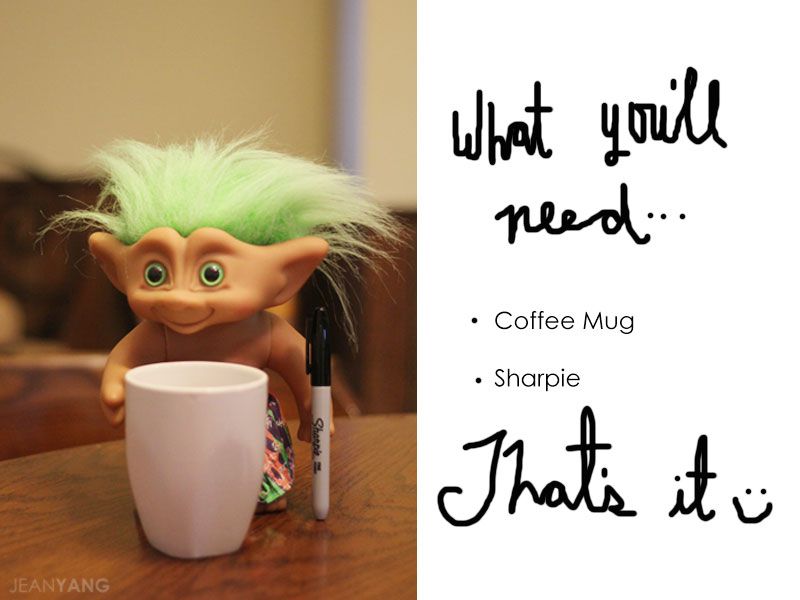 Coffee mugs, $1 each. Sharpie, $1. All purchased at my local Dollar Tree Store. ;) // Decorate mug // Put in oven for 30 mins // let cool // handwash // enjoy!!
My dad drinks water out of his mugs. He hasn't been much of a coffee drinker in my adulthood. Brady and I like to go out for coffee on the weekends (at least once, it's our little tradition). I brew dark roast first thing I get up. I purchase my beans from our local Starbucks. I always purchase dark roast, trying new blends each time. ;) You can even have the kids make their own! We sometimes use our mugs for oatmeal, yogurt + granola, milk, water (like my dad), and whatever you please. :) So, there you go. Fun, easy project.