Alright. . . remember when I said I would share what was on my dresser in
this post
?? Well, here goes. . . nothing fancy smancy, but I thought it was cuuute decorations for my accessories that I have. ;)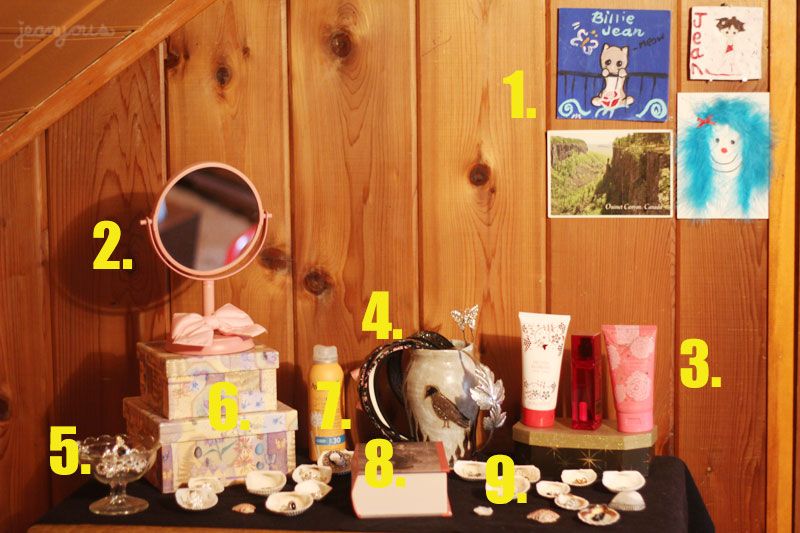 1.
Canada post card (bottom left) for when the family went on a family vacation years ago (sometime early 2000)!!
//
"Billie Jean" painting by my bestie Shameka! xo Billie Jean was my nick name given by my high school soccer team ;)
//
"Jean" clay wall art by my bestie Shameka! xo (year 2002).
//
"Blue Hair Card" from my bestie Shameka before she went on vacation in Hawaii! (year 2002 or 2003?)
2.
Pink Mirror from
Marshalls
. Forgot the exact price, but purchased it for less than $20!
3.
Lotions & body spray, Christmas gifts from family, friend, colleagues.
4.
Headbands that hang in a vase handmade by my B from high school days!
5.
Other random accessories in this cute little cup thingy from B's mom.
6.
Tier boxes from my sister for my birthday very many years ago...
7.
Good to use sunscreen when out in the sun. Can't forget that this summer!!
8.
Jewelry book box from the bestie Shameka when she visited Chicago years ago..
9.
. . . And where I put some of my earrings and rings!!!!! I had extra sea shells left from the craft shop and didn't know what to do with it... then a light bulb went off and tada!!! I am sure someone in this world has thought of it... Haven't yet seen it online... and not claiming that I was the creator,,, but just a share. I was happy b/c I didn't know how to find my earrings that once hid in the jewelry book box.. Took awhile then... So easy to find my earrings AND rings now!! :) :)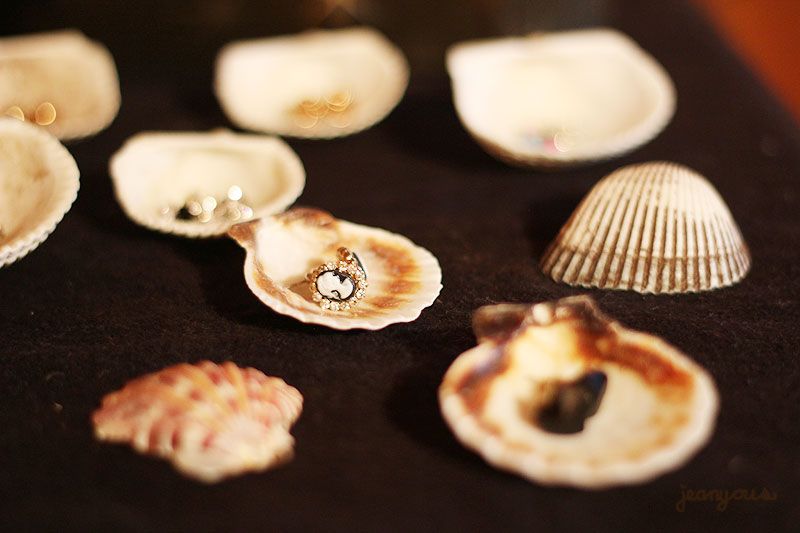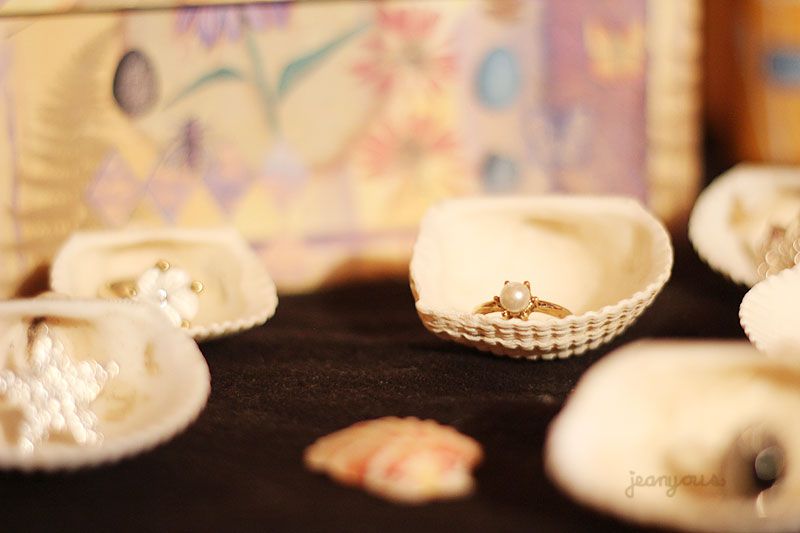 xoxo. Jean