. . . consists the GRILL, eating outside, followed by a walk.
I have been loving the weather a lot lately except for when we had brunch this past Sunday and my big five head was sun burnt. Ouch!

Love our little grill. So convenient. We don't have to lug the big one out unless we have company and we could take this on our little picnics, too! (Which we have done so before). :)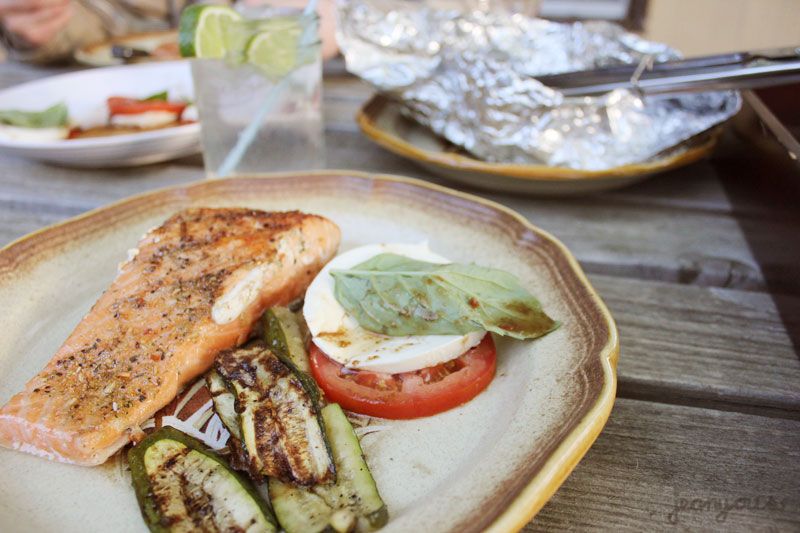 Grilled Salmon (so much better on the grill). Grilled zucchini. Tomato-mozzarella with basil salad & vinaigrette dressing. So. de-li-ci-ous!!!



We're going to have a picnic up there one day. . . Care to join?