I totally took advantage of your stay. Even though your weather is kind of bipolar. It's okay. Miss you already and can't wait to be with you.
Finally Saturday, we were able to get most of the family together and grill since everyone has been so busy. And Sunday did not feel like a Sunday. First off, the sun wasn't out much to play. However, it was nice that the farmer's market was quiet (but not for the vendors). By noon, I had already gone to the farmer's market, put loads of laundry away and sewn a skirt. Gee, I woke up early! But glad I was able to get a lot accomplished. We were able to stop by B' mom's place in the afternoon for soup galore and a deliciousness dinner at Nate & Andrea's. Lobster on the grill is so good. And ending the night with Netflix! *
Sigh.
I am longing for the weekend. . .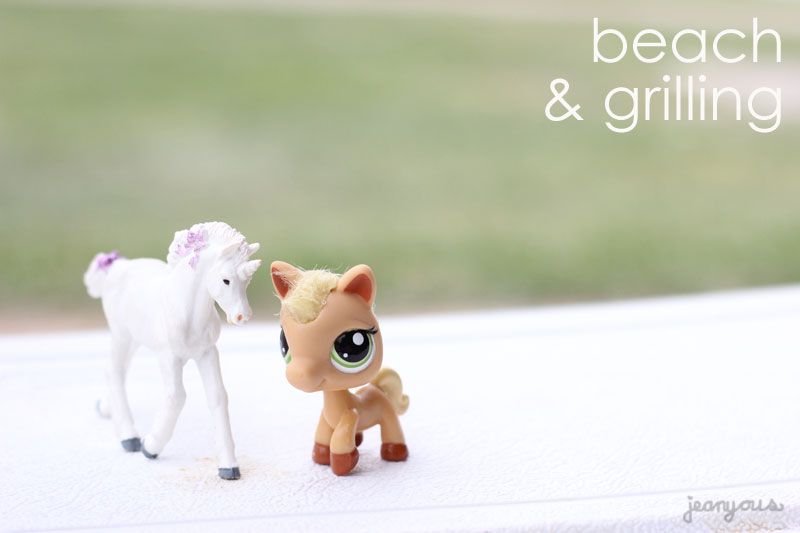 I think Calypso has fun.




Daddy is having a little too much fun! >_<




These girls woke up early with their mommy to pick me up so we could go to the farmer's market!
Three day weekend is coming up!! Can't wait already. :)