we've passed
this
place a few times, but never had the chance to stop in. . . we finally did the other day.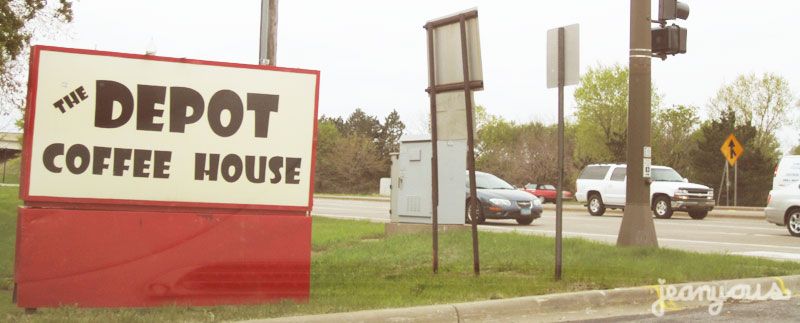 they do not have a food menu, but they do have some donuts, bagels, gigantic cookies, and pre-made sandwiches... they also have open mic night! the building itself was beautiful (too bad, i have no proof). i don't know the history of the building, but i'm guessing it once was a train depot... it's right next to the railroad tracks. it's also a cool spot for coffee/tea lovers that ride bikes! they have a bike/walking trail and place to park your bike :) they also have a cool patio! and the interior -built in benches, i love! so cute!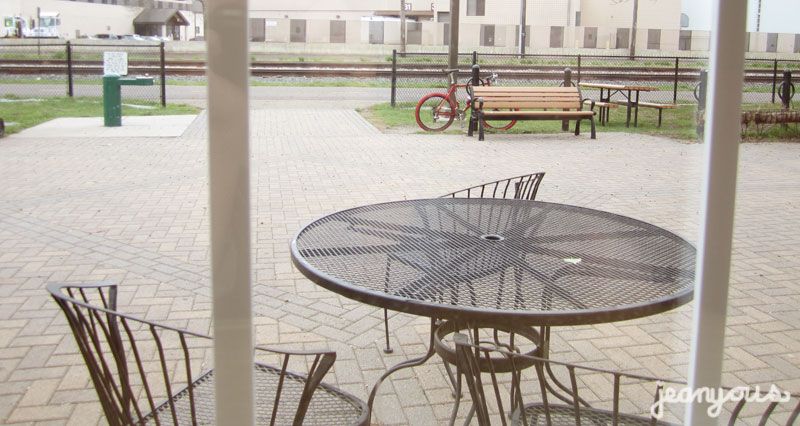 B enjoyed shots of espresso and i had a trainwreck (espresso shot w/ dark roast). maybe that's why we do silly photos? well... we don't need coffee to be silly folks.

have a good day friends!