. . . because
every
day should be filled with
love
and
happiness
.
. . . because when I
love
, I
love
.
. . . because my parents were my role models to what love
is
. you love unconditionally. you love passionately. you fall in love with that person that you fell in love with years and years ago... you might get into disagreements, but you work it out even if that means working hard at it... that's what love
is
. it's not easy as. . . some... or even most of the fairy tales and love stories shows struggles to love...
Examples
.... The Little Mermaid -- Ariel was forbidden to be with a human. Romeo & Juliet --their families were enemies! Cinderella --didn't she sneak out to go to the ball? The Notebook --Noah & Allie fought like crazy, but they were crazy in love. And the list goes on... You tell me what relationship.... any relationship (friendship, family, etc) is perfect without a fight!?!
However, sometimes, things are
bittersweet
. But that doesn't mean you don't have love with your friends, family, children, hobbies, work, and so on... Love is
EVERYWHERE
!!
I hope that tomorrow brings you a more than usual happy day! And the day after that. and that. and that.. and so on......

From the other day. . . B tuning up my niece's guitar we gave her for her third birthday.

Our pre Valentine's dinner. . . Steak, asparagus, and avocado.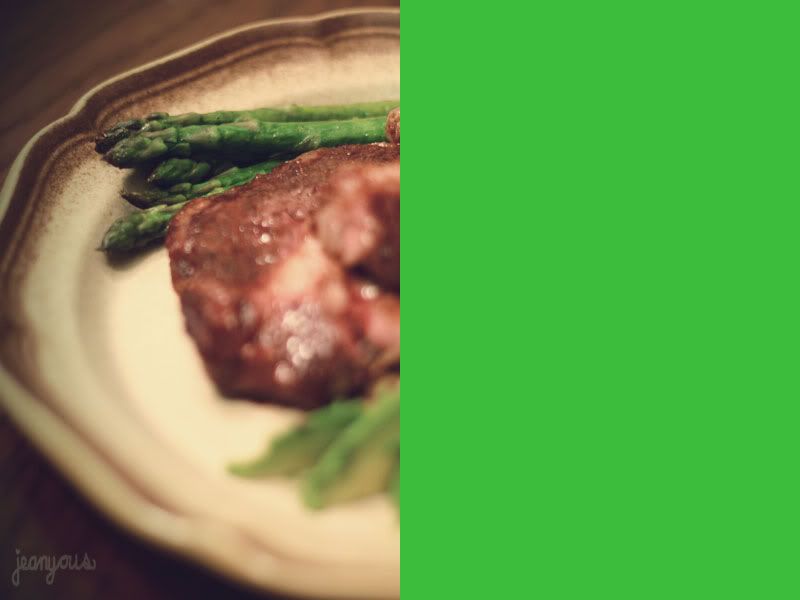 He was quizzing me on good steak... As if I didn't know what good steak is... He doesn't remember who my boyfriend and boyfriend's dad is... They know steak! Lol....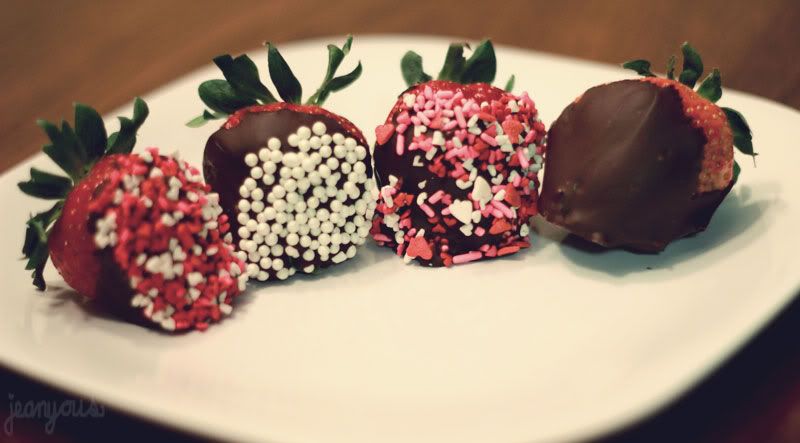 I asked him if he wanted help for dinner and he answered No, so I decided to make Chocolate covered strawberries.... ;)
This year, we are going to have a
low key
Valentine's celebration. . . =) And I saved us loads of money on our dinner (I sound like an insurance commercial -Lol).
I love, love my B! And my family (& his)! And my dearest friends! And the people that have made an impact on my life. Thank you.
<3