First off, just wanted to say Happy Birthday to a special little girl, Vanessa! Vanessa turns three today! Well, 12 actually. Her mom has been a friend to the family forever now!
This leap day also brought us snow!! About three inches. Really wondered where this was for Christmas, but what can one do?
I was happy my preschoolers were able to enjoy the beautiful snow. One of the girls inspired me to make a snowman. She started rolling her big snowball, but it later weighed too much to roll any more.
I was happy to drive home and see the black roads and traffic moving smoothly. (Talking as if I get stuck in traffic -ha)! I get a little nervous driving on icy-snowy roads.
I was not excited to come home to shovel. This stuff is fun to play in, but not shovel, it's heavy! But I did parts of it, so I'm happy.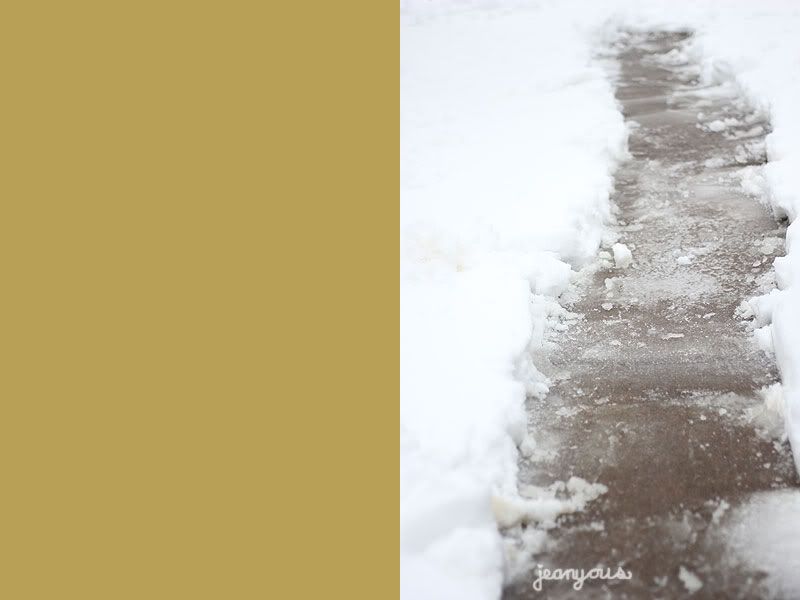 So that the mail man can come by and give us our mail bills. Bills that I do not mind to pay because I probably only have less than a handful to take care of!

I left the big part (driveway) for B.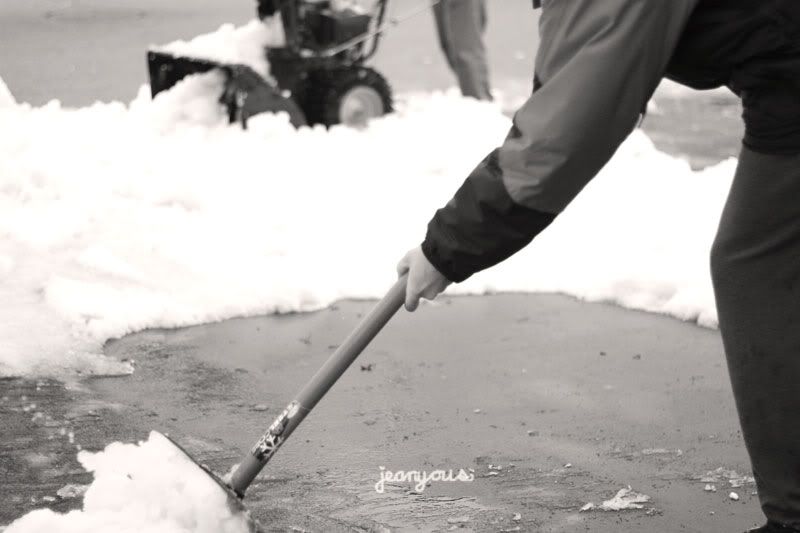 B shoveling until our neighbor YELLED at him. He yells over his loud snow blower, "MOVE BRADY!" so that he could finish the end of the driveway for him. I love, love our neighbors! I love this feeling of neighbors! It's having neighbors like this make me love our home even more than I already do!!! I am so happy we picked this home, this neighborhood. <3 I still remember the day the two of us came to look at the home with the realtor. <3 Sweet memories....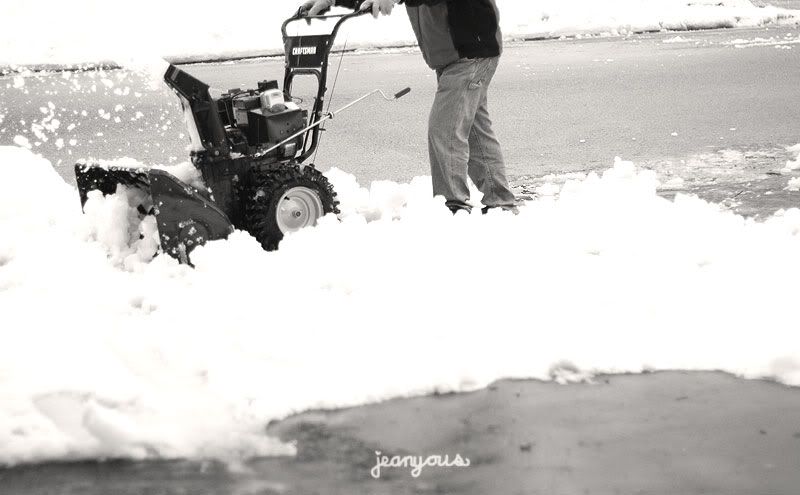 THANK YOU, THANK YOU R & J!!! We appreciate it VERY MUCH!!

B had class after this, so it made it that much easier.
Alright. I guess I should get back to work. I hope every one made it safe home from work/school. I really hope this heavy snow DOES NOT put out our power! Please don't!! Thanks.
Good night friends.