for yesterday. for today. for tomorrow. for every day of life. -give thanks.
On
Thanksgiving
morning: B, my two brothers, two brother-in-laws, and one nephew played in his family's
Toilet Bowl
(family football that his mom's side of the family created years upon years ago). Of the eight years we've been together, I've only played once and that was years ago. Maybe next year I can recruit some girls?? Ha. We'll see. I think I look better on the sidelines as cheer leader. No wait, even that I'm terrible about though my niece is a great one. Loved watching her cheer on her dad! Anyway, B won the "2011 TOILET BOWL M.V.P." Pretty neat.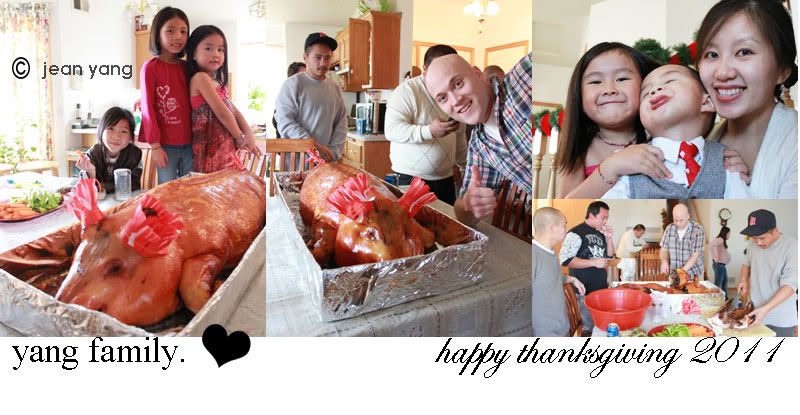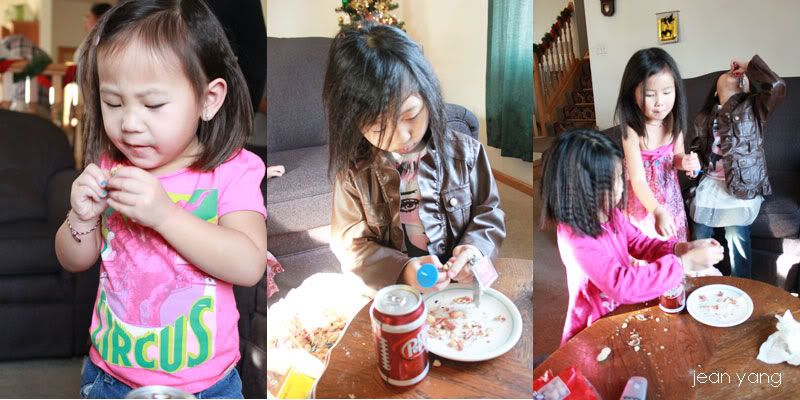 Canna has been obsessed with the circus lately so I decided peanuts would look good w/ her circus shirt today. And who wouldn't enjoy peanuts??
After the
Toilet Bowl
, we enjoyed a feast with my family at my parents' home. This year, we had a pig roast! It was delicious! We had the turkey as well, but with the pig... the turkey had no game. Plus, I wanted to save some room for B's dad's cooking... OMG!!!!! Yum Yum Sauce with delicious stir fry. shrimp tacos. I'm drooling over again for some moooore! More, please.
What a great
Thanksgiving day
!