During these cold days, I like to be more open minded and drink hot beverages other than
coffee
. I decided to make my own latte this afternoon. . . It turned out okay,
taste wise
, but I really, really wanted to make latte art... a
heart
to be specific. It takes time.. and I hope to conquer it one day... They. are. so. cuuute!!!

I get my espresso beans from the local coffee shop. They don't have it on the shelf, but just ask your friendly barista, s/he'll hook you up :)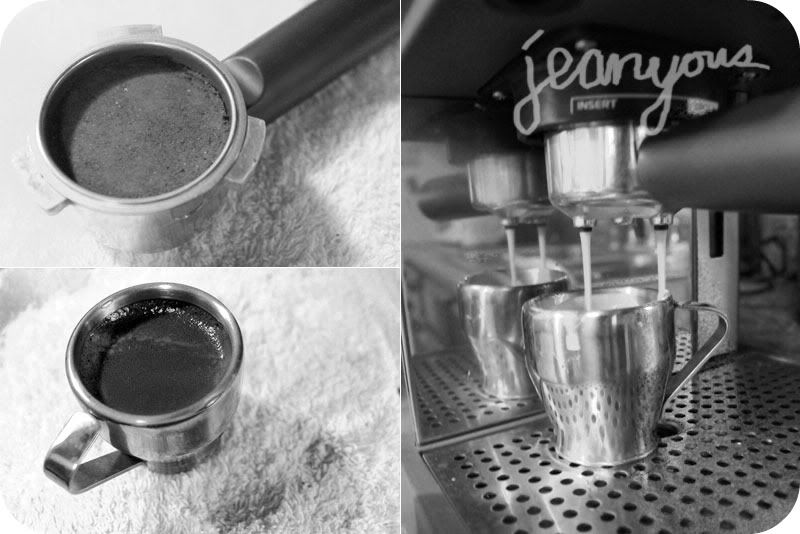 B taught me how to make latte, but I think I am best just watching.



My first latte of the season. My specialty is just brewing coffee from our coffee maker... I think I'll just stick to that until then. . . .
I am
NO
barista by all means. I never claim to be either. I try and fail miserably. Thank goodness it was for myself.
xoxo