Last night after work, I was not feeling too good. . . Well, I came home all happy and cheery, ready to celebrate the evening with B. . . made it half way through the evening. It was a weird evening last night. He kept asking me about
something
. . . I was half asleep. . . Hope I made good decisions on it. Though, I trust his decisions on this =)
Tonight. . . I get the house all to myself while B goes out and plays music with friends. I get to do some homework and enjoy my new neck warmer!!!
I came home all happy to see no bills in the mail, but I did receive my neck warmer from
Yarning With Love
!
Yarning With Love
has thee cutest things! I am all for handmade and cute things! One must check out her
Facebook
!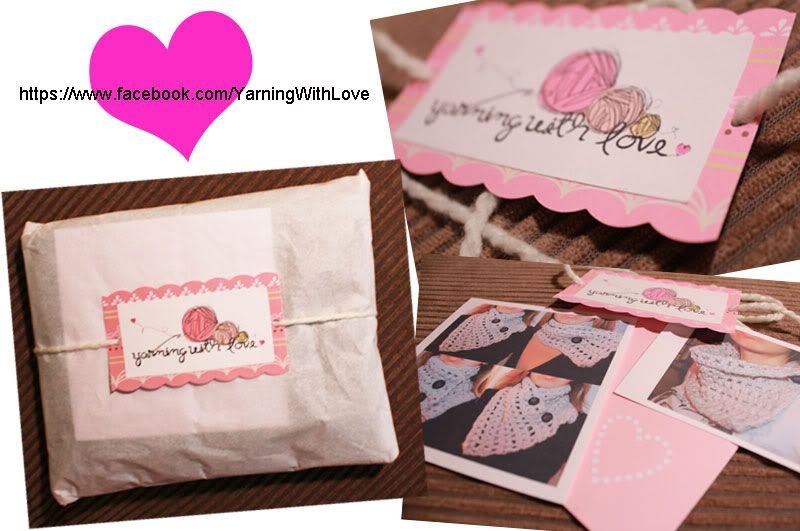 And super cute that she even sent photo cards of how I can wear my new neck warmer <3 I can wear it during the fall and winter <3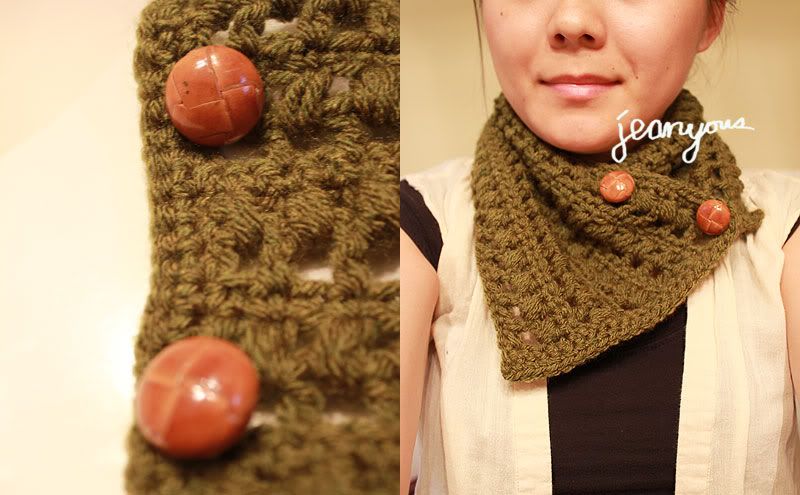 I love Olive Green, Yarning With Love made it to order <3 Check her out and you can let her know what color you would like and buttons, too!! She makes cute things for babies as well <3 I am so happy and that my neck can stay warm on these Fall days. . . =)
Thank you sooo much,
Yarning With Love
, I love it! It's so cute! Makes me warm and happy! <3