That is the last time I blogged. A week ago... How terrible, right? Well, it's not like I have much readers anyway :( Or do I? :)
Anyway, I have been busy packing . . . . packing on the
p o u n d s
that I should not and do not need. . . Oh well. I have to use all these gift cards I received from my
birthday
. I mean, I do. love. food.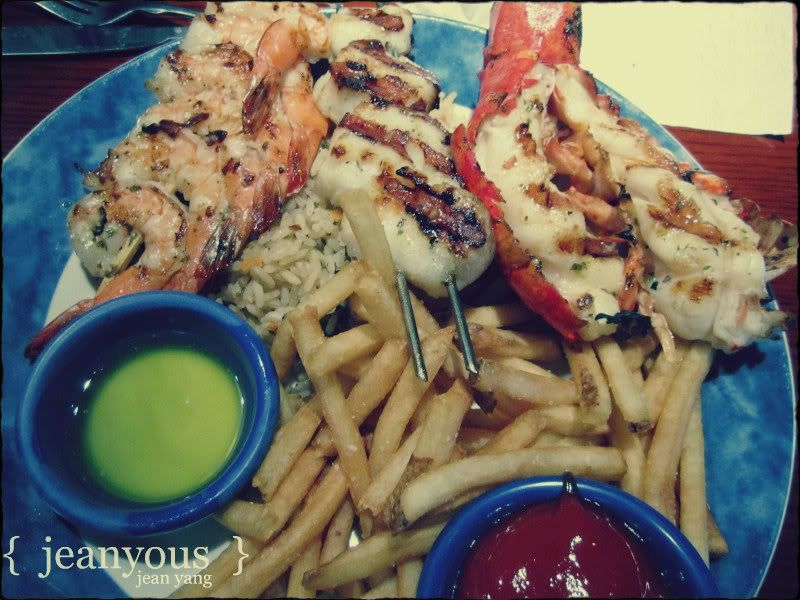 My cute lil' five year old niece, Nitha treated me to dinner for my birthday <3 Wood-Grilled Scallops, Lobster Tail, & Shrimp on a bed of Wild Rice & French Fries at Red Lobster. B enjoyed their Endless Shrimp for a good deal, $15.99.
That's all folks! My calendar is getting full.