I grew up in a family that cooked our meals from scratch every day. . . B and I continue this tradition. We wait for each other to get home from work and cook for each other and sometimes, a lot of times -cook together.

For dinner last night, he cooked me Salmon that he marinated in soy sauce, maple syrup, cracked black pepper, and love. I love fresh cilantro and green onions!! I enjoyed this dish with his homemade beer :)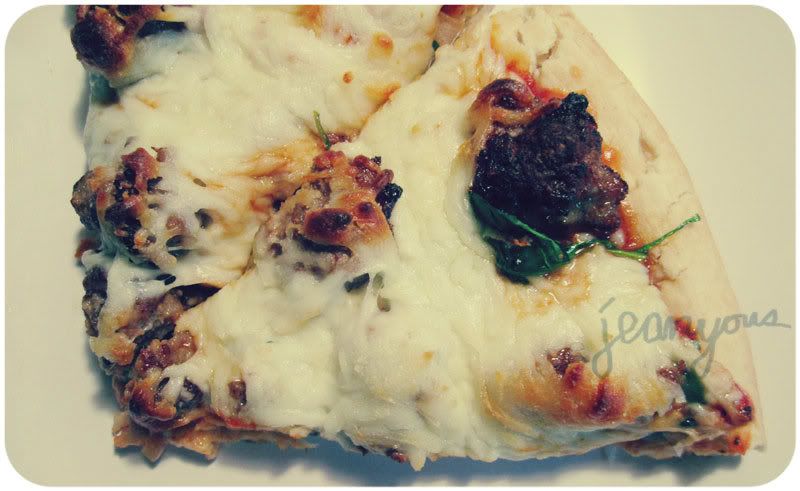 After finishing up an assignment and before going to class, I made homemade pizza!! I love tons of onions!! I also added spinach and sausage! I had this with milk. Milk! Can you believe it? I drank milk! I seldom drink milk, no chocolate milk either. That's even worse.
How often do you cook meals at home?