With the past week being so busy and not having a day to just
chillax
... Brady and I decided to skip
Happy Hour
on the rooftop, instead we played games on our deck and enjoyed ourselves a few cold beers (which I haven't had in how long? haha). It was so gorgeous out! I love our little house under big beautiful trees that shades us so well!
I seriously won
NO
games, but a coin toss for
Connect Four
to see who goes first. I even lost at
Rocks, Paper, Scissors
; which I usually
always
when with him... Grrr! After many rounds of losing, we went for a nice walk in our 'hood; which we haven't done for awhile too since I cannot stand the humid air.. not only that, I am one of those people that can get crazy nose bleeds (thanks Daddy for giving me that). Although, they've gotten better... *KNOCK ON WOOD*
At night, we love to watch Netflix! I skipped out on the first movie and Brady was wondering what in the world I was doing in our hallway. . .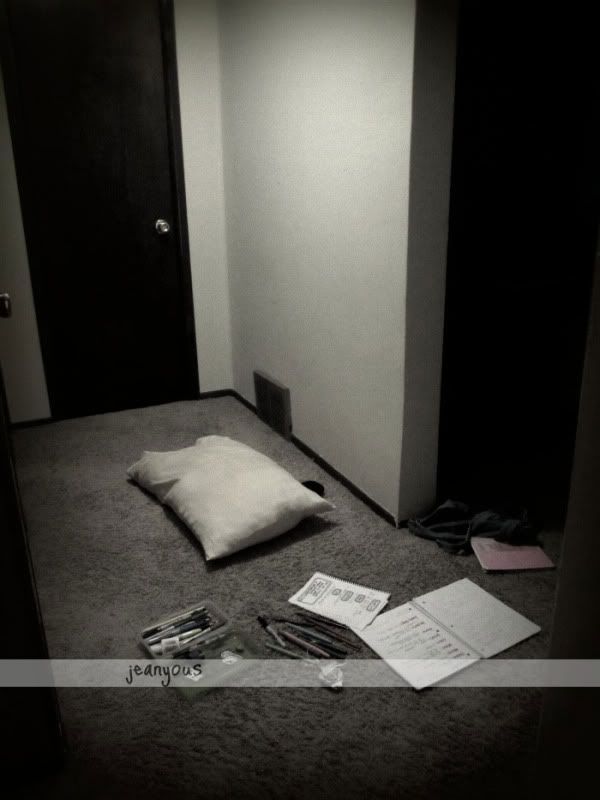 Told you, I work anywhere around the house... (like
here
and
here
).
Party planning
;) And I cannot wait!
Anyway, I should probably take a nap before I am not allowed to as the day is going to be a busy day! :)