can you please go away?! Like, now!!!
I saw that the forecast for the next five days will be in the 90's and I am not fond of that. Not fond of the humidity that comes with it.
I have not been cooking a storm. And if I do, I like to cook something cold, like pasta salads!! :9 And in this heat, I just want to do
nothing
. . . at least when I am home.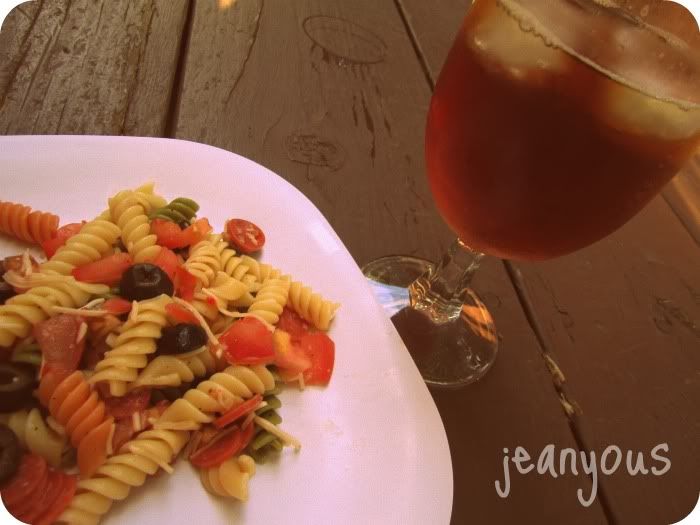 My own Peppy Pasta Salad and Iced Tea on this humid summer day!