. . .
taking a break from house chores.
As I have mentioned
before...
I am not so into the whole interior designing. It was a ready-to-move-in home and it was super cute, perfect size and the price was right
!
Sometime last week, when we were not so busy... B was able to put up bars to hang up our clothes in our master bedroom. I LOVE IT! I was so happy and am happy to be doing laundry again. It is more enjoyable, used be my my least favorite
house chore
. We had previously put our clothes in our now office closet; which is about 4ft x 5ft. Our current closet is about 12ft x 14ft. I currently am in the state of
organizing
. We still plan to add more to the closet, but I just wanted to share what we have so far. We have been debating if we want to put shelves on top of the bars... Most like will do, so we can place our pants/jeans there. One thing at a time. . . :)
Ready for a
quick
tour? (Keep in mind, our house was built in 1921)!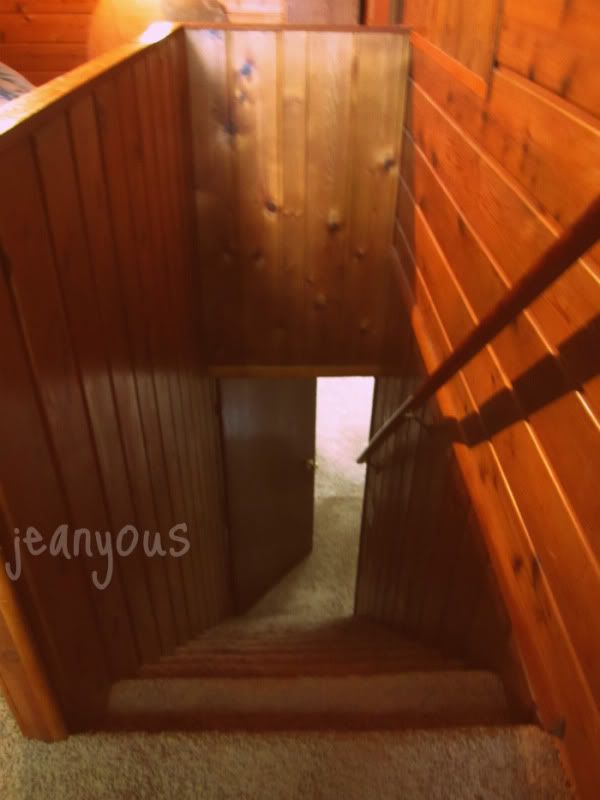 Yes, our stairs are steeeep! I've falln' going up and going down! LOL!



I love birds! Gift from Andy-Jenny family.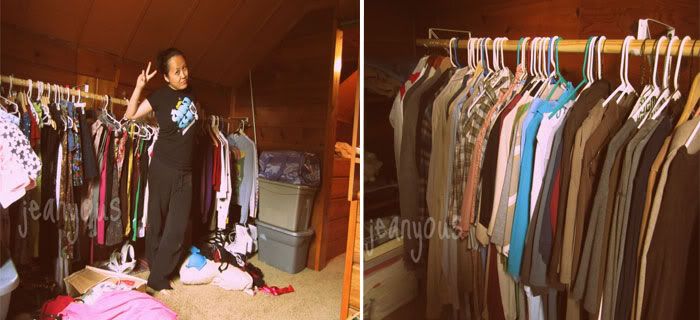 The bar and rod bracket he put up. Love my handy man ;)
Pardon me for the messiness. Still in the process of organizing...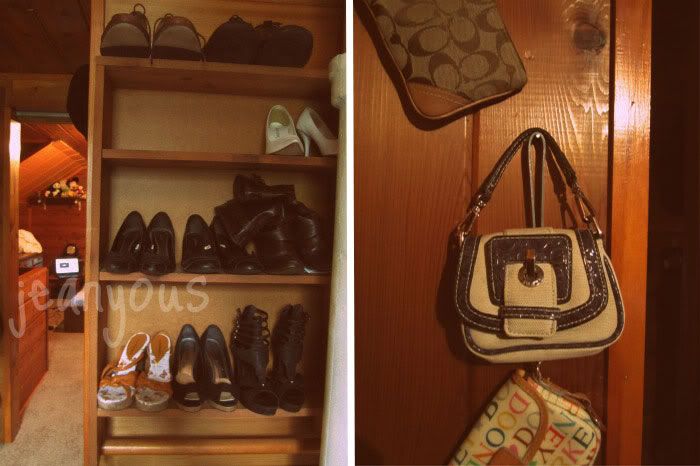 A little shelf where we can put some shoes... I do not have much... Not much of a shoe girl. Need to find a new home for my bags and clutches that I seldom use.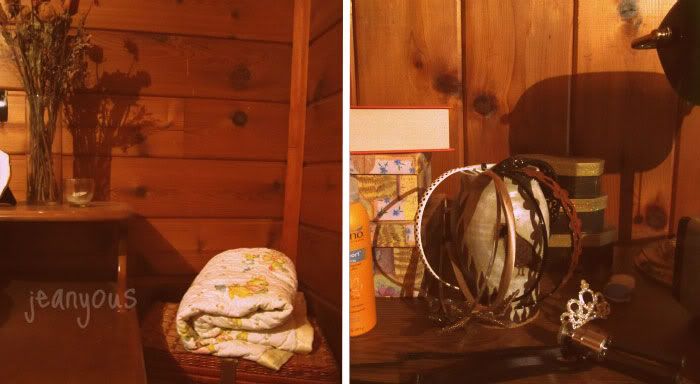 ((left photo)): My side of the bed. We received two nightstands from his Aunt Jo Mary. Dried flowers from years ago from B.. Picnic basket from B. B's baby blanket; which he never carried around, but it's his baby blanket and I love my baby :) ((right photo)): My dresser... is full of junk! I want to make a headband rack some day when I make time... The vase B made back in High School is its' current home :D
Yeap. So, that is it for now... It's improving.. No major house work needed, just always adding and whatevers. That's why I
loved
this little home... Our bedroom reminds me of a little cottage. I love sleeping with the windows open!