It all started like this. . .
Lisa's in-laws owned a coffee shop in the neighborhood and told me to check it out. Eventually, my BFF and I would check it out. . . We ordered and he rings us up. He squints at the computer screen and I asked him if he needed
glasses
. Funny, the next day we go again and he wears glasses. From there on, this coffee shop would be where my BFF and I study and get coffee and the journey of Brady and Jean begins. . . As the months go by, , , my in-law told me he was leaving for college and me, I was shy (sometimes, still am)... I wrote him a card and in that card, gave him my phone number. The funny thing was, I think I was nervous and wrote the wrong
area code
. He called me and he took me to dinner and the rest is history. . .

i love you, b!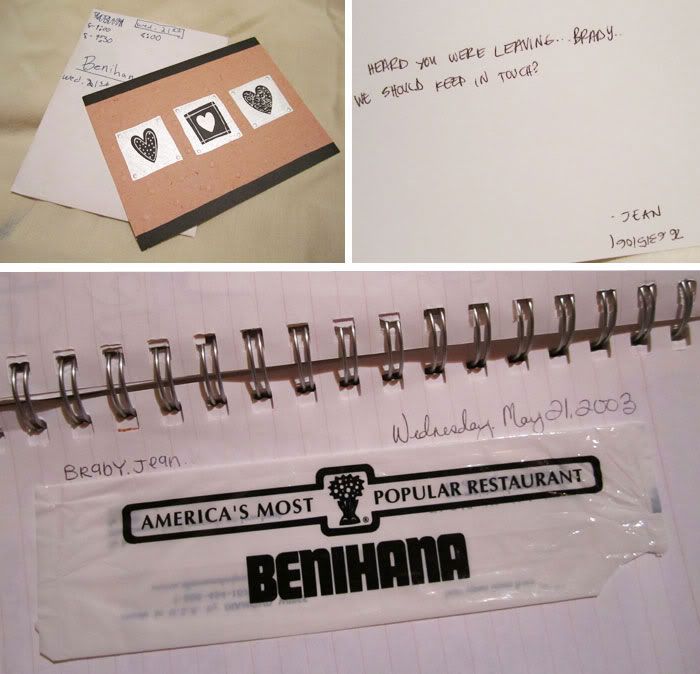 the card. and see the area code i wrote "766" instead of "763?" funny! the wrapper for the chopstick i tried to eat with that night. i don't care to use chopsticks, but they are neat.
some reasons why i love him :)
He still opens the car door for me (even when it's parked in the garage and God is our only witness).


The warm kisses before heading out to work those early mornings and taking five minutes to say Bye.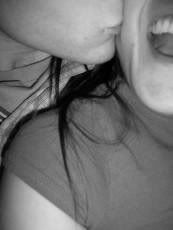 He lets me use his gift cards given to him from Christmas.


He insures my car is running smoothly and

works on it

if need be.


He teaches me to be a better cook (as we enjoy cooking together: first time making

lasagna

, first time making

juicy lucy burger

, and

crepes

for breakfast are just a few to name).



** Those are only a few of the many, many, many reasons why I love this amazing man.


I love you, babe. That I do. I always have.
Your little Jeanyous :)

through it all, we fight it together. no one relationship is perfect, but this is my perfect.
What is your story between you and your special one?
I would love to hear/read.