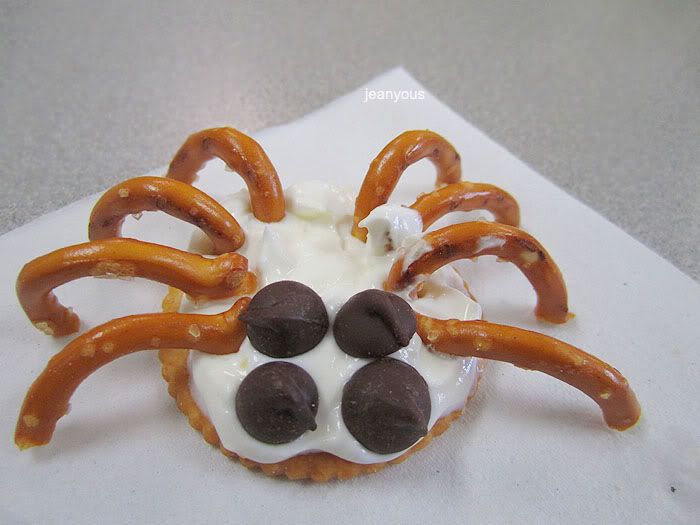 fell down the waterspout. . . .
and later found its mommy
!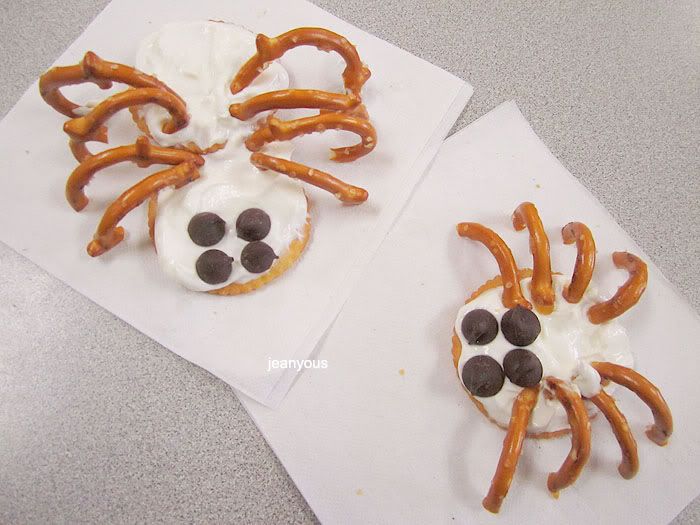 It just means that Mother's Day is this Sunday ;)
And that my cirriculum this month is teaching
Insects and Spiders
and one of my activities today was to create our own spiders out of round crackers, pretzels, chocolate, & sour cream. My class didn't't like the spiders, they say it's
icky
, but they did like eating it as their snack :)
Alright, have a happy weekend and Happy Mother's Day to all the wonderful moms!