have you ever witnessed a tornado before? me, me. i have, a few years back when we were on our way to one of my soccer tournaments. b, me, shaina, n my aunt may were like,
why are all these people pulled over to the side?
and we look to the left and we saw this little tornado. . .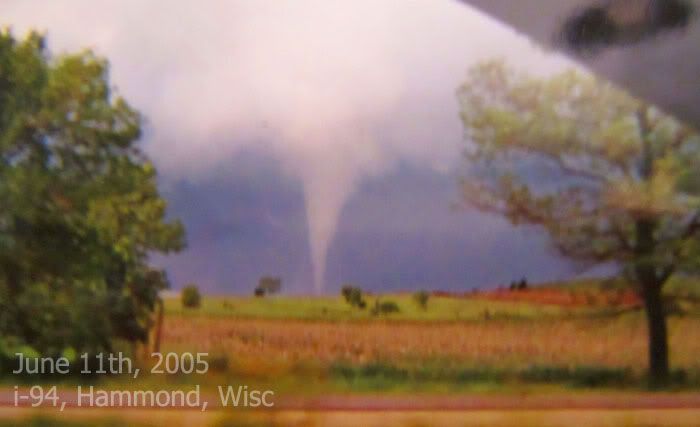 such a beautiful disaster. luckily, that day, no one was hurt; however destroyed about a dozen buildings (watched the news once we got to the hotel in green bay).
well, we were under tornado watch last night. . . b and i opened the door to look at the beautiful skies and it seems like something wanted to get out,
bad
!
i remember how we'd sit on the porch swing at his dad's and watch the storms go by. . . so beautiful. we sleep on the top level of the house and can hear the rain hitting the roof, just beautiful and relaxing! however, i swear i am always home alone on the worst storms, ever and i don't like that. haha. i can't imagine how many people's car were damaged by the hail, and the delay of the
Twins
game.
anyway, hope everyone had a safe night. . . . and have a great day!