[with Brady
& Jean
].
Well, I haven't done much but B totally has. I like to prance behind him and take photos.. hahahah. He has taken care of the garage - totally clean. And for everyone who says I should park my million dollar car in the garage... no to that. My baby deserves it more than I. And the lawn is looking pretty good despite it is still in
dormant mode
. It's ok, I won't step on it, I don't like people waking me up either. UNLESS, it's relating to family or better yet,
FOOOOOOD
! Hahaha.
Anyway, we went for our late afternoon/early evening walk around our lovely hood and we saw many people walking, as always and people doing yard work. I love this neighborhood! It is peaceful and the people are so wonderful. I love our neighbors! I love our hangouts, we barely never hangout during the winter... the snowbanks really keep us away, (LOL). They are really sweet people. So... we got back and B cleaned the yard up a bit... And if it was I, I would have left it as it was... Who cares if the twigs were two inches long, I don't care... But to him, it's a big deal. Babe has been doing a great job on the lawn! Last summer, him and his dad put in an irrigation system --so cute. He has done plenty prior to our house. Babe totally amazes me, he continues to amaze me with how much he knows!!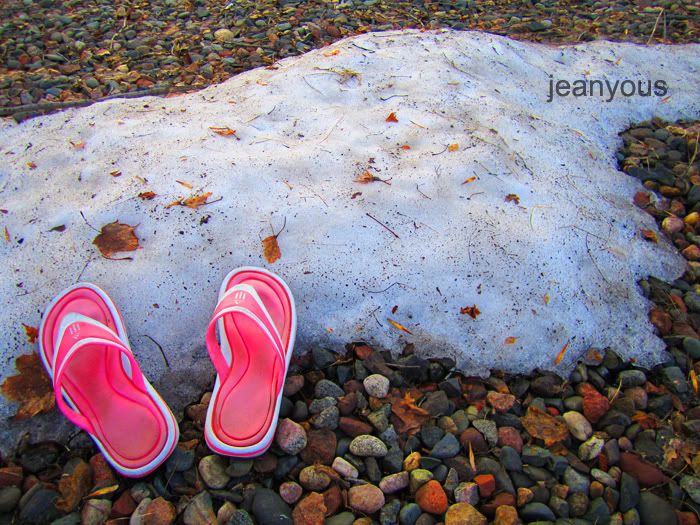 The only snow left on the property! It's under a huge Maple Trees, next to a huge wooden fence and on the rocks!



He gets it all!!!!