chilling, doing nothing, cuddling while watching the news, eating breakfast, and drinking our coffee.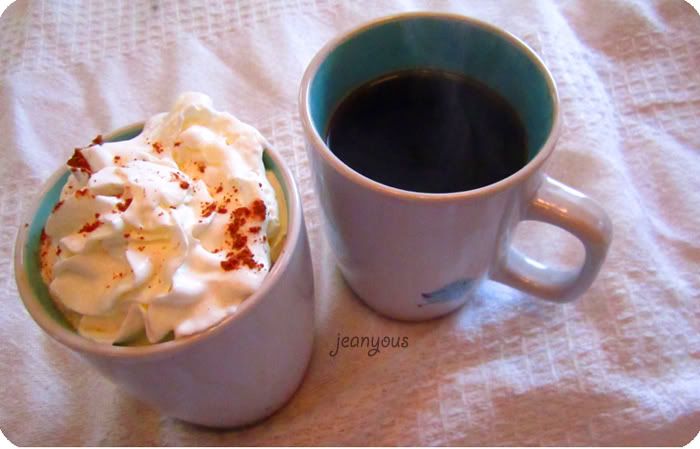 This morning, I wanted to try something different... After making a cup of dark roast for B, I grounded up some espresso beans and made a cup of that... then added the things I normally WOULDN'T: sugar, milk, and whipped cream! I got into this a lot because his mom always makes me these pretty cups of coffee fu-fu drinks. So pretty! But the dark roast always has my tongue ;P
Alright, we're going to get ready for the day and run along... Though, with my short legs.. I skip behind him ;)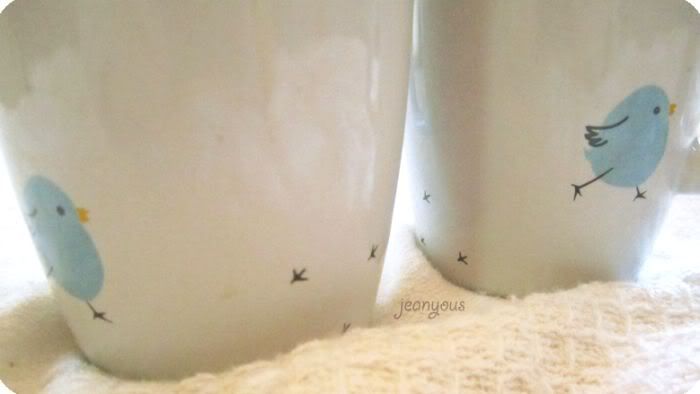 I love these cups I got for two bucks at the grocery store. We love BIRDS! As sometimes I call him
Birdie
; which I got my from nieces & nephew when they couldn't pronounce,
Brady
. And my youngest sis would say if I'm staying at my
nest
... XOXO
And of course, Happy Earth Day. Happy Good Friday. and Happy Friday. and Happy Day!!!