A tribute to our
pepper
that my family has to have for each meal! :D
You can say it's like having Tobasco sauce, but Tobasco sauce has
nothing
on Sriracha Hot Chili sauce (and our family pepper); which both B and I (and my niece Cecilia) has to add on to
most
of our dishes --pizza, pasta, stir fry, you name it. Do you know they sell Sriracha Hot Chili sauce at most Grocery stores, now?! Yeap!


And to make our pepper, we use Thai Chili pepper that my mom grows from her garden or local markets. Each of us have our own mortar and pestle to mash the pepper... ;)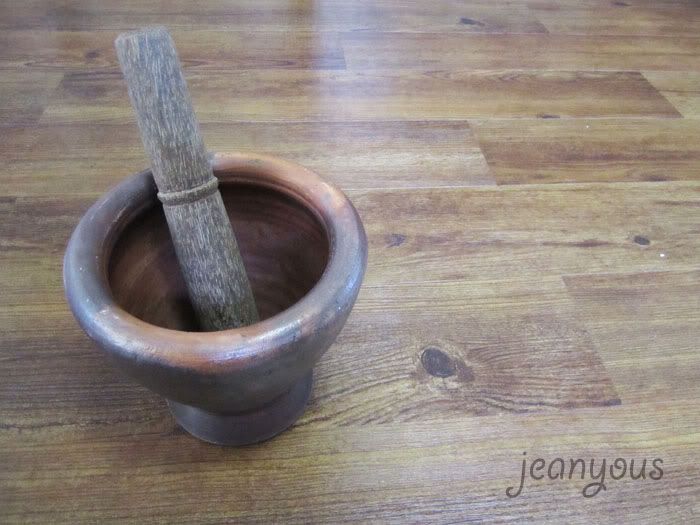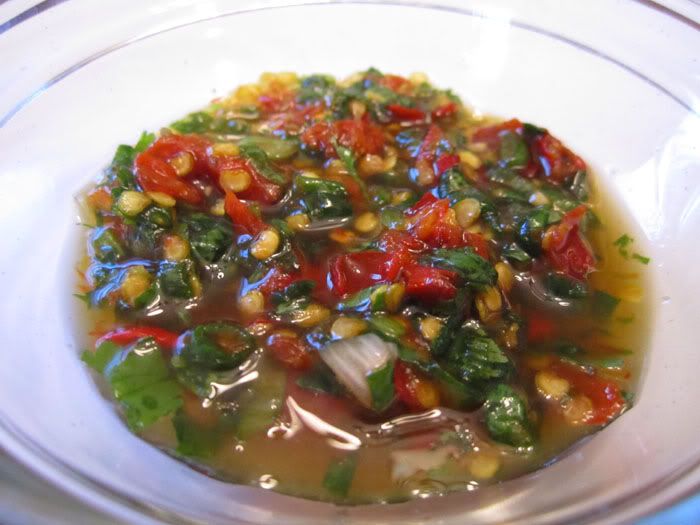 This is made by me. I'm a little weak sauce so I add cilantro and green onions... along with fishsauce and lime.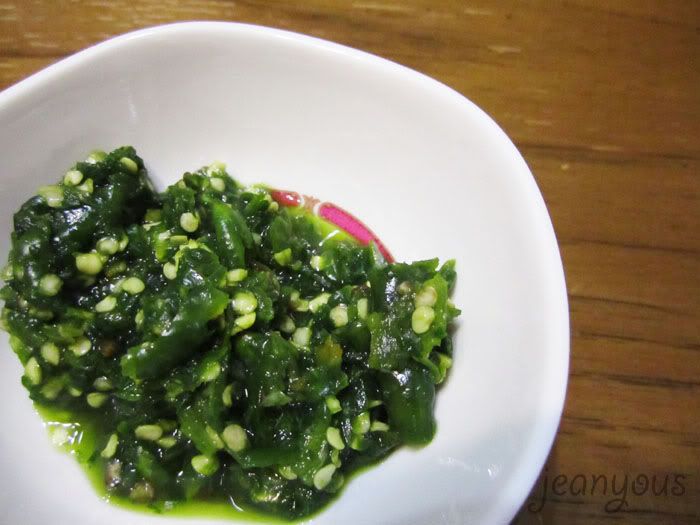 I really love D and Kao's pepper. They have a secret ingredient that she told me, it was so secretive that I forgot what it was called, hahaha.
I can't tolerate the spicy hot stuff as I once did. Even B can handle it more than me!!