I can't believe how cold it is... Well, I can, but it's crazy! The other day shoveling, my hands nearly froze! I could barely feel them ): After all that hard work, B comes home and tells me the snow banks are too high and I didnt' have to worry about shoveling. What a sweetheart! Despite it being in the 20's... the windchill does not help at all, even with the sun out all bright and shiny! *Ick* Makes me want to vomit, literally!
But you know what?! With all this coldness, it's always nice to have a hot bowl of
PHO!!!!!
I love making us Pho! So easy & inexpensive! Of all the Pho broth I've tried... I love my mom's & brother-in-law Kao's the best!! *Drools* So tasty! I want some more tonight!!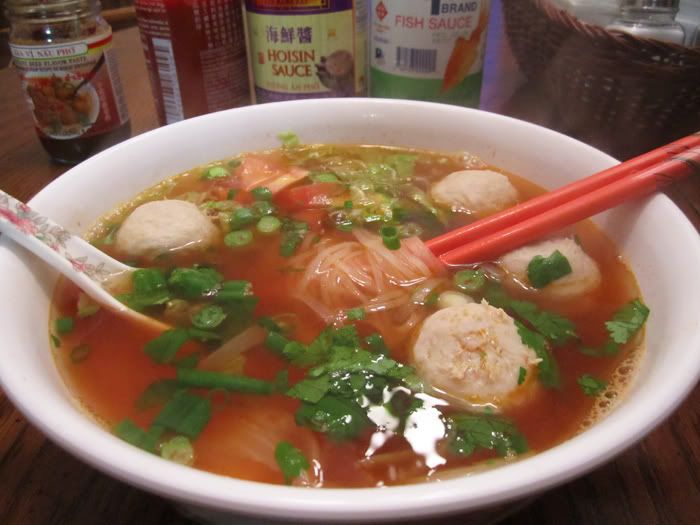 Super Bowl is this coming Sunday!! Who are you rooting for? I will be dancing for the Steelers though I was born a
Cheeshead
! Mike Tomlin is awesome!!
Alright, stay warm everyone!!