This weekend has been both productive and relaxing. It consists most of eating, cleaning, and the NFL Playoffs. As much as I ate... I still feel hungry :/ However, I do not, I repeat do not want to expand my stomach because I don't make time for exercise. Just horrid! But at least I am honest. Ha! As I previously mentioned, we finally visited the raving restaurant Travail...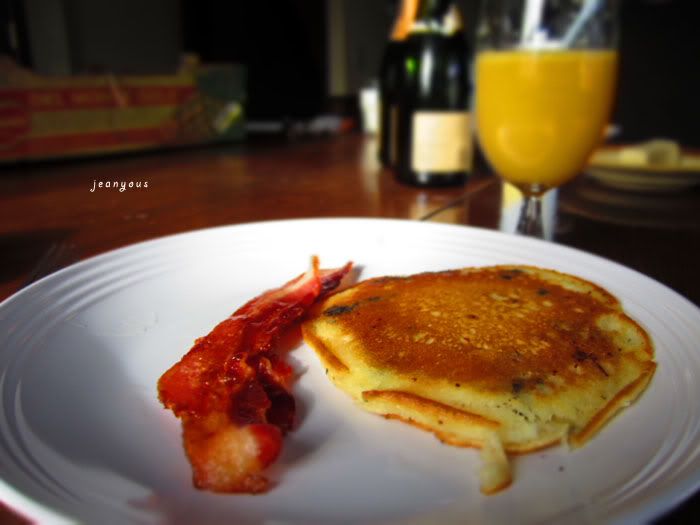 And on Saturday morning, B's mom came over and made us brunch! She made us yummy pancakes... I only had blueberry pancake because yuck, I don't like bananas... *barf* I had endless bacon. I love bacon.. If there were, I would totally were bacon perfume... NOT! Almost had you!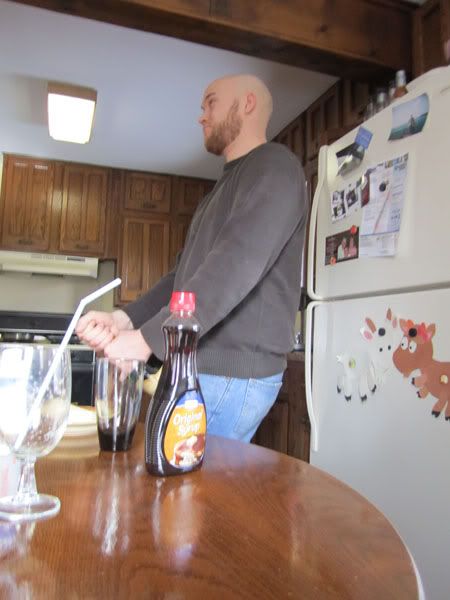 Hello you! I would like one order of Orange Juice with Sparkling wine.. Mimosa...
I swear, I always lose to the Q. The Q cursed me... This is why I now loose at Scrabble. I hope on my next game... I am not stuck with a Q. Maybe the third time will be my charm... and I will be champion once more!! Haha. Oh, and I love our arch doorway.. if you can see in the background, it's not in focus.
I look my age here... Gross! Using the Color Accent mode on my camera.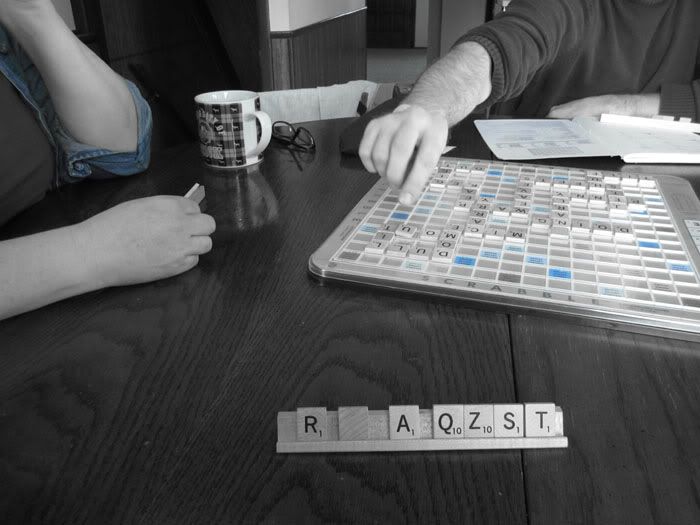 Again, playing with the Color Accent mode, detecting blue colored objects.. It would have taken forever for me to edit it Photoshop... Maybe... Oh... and losing to Scrabble. Look, a Z and a Q....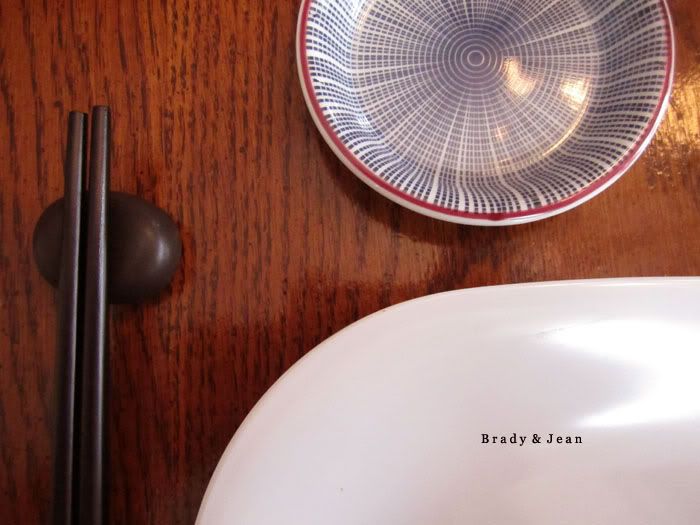 I also decided, I wanted to try and cook a new dish... because I feel, I always make the same dish... which gets old. Plus, my sister-in-law a few years ago got me this Sushi Deluxe Kit that I had not used yet. I better practice and make sure she is the first person I make sushi for.... Again, thanks Jenny!!
I did not have the proper rice, but the Jasmine worked out fine.. considering, it was our FIRST time making it... Me no kay. (: We will only make it better in the future... So, happy day! It was pretty simple, not
so
complicated. Next time, we want to get FRESH fish at Coastal Seafood... YUM! Might I add, it's not all that expensive to make either. I did a horrid job with rolling. B did excellent, so jealous! I just sat back, let him roll the rest and took photos and ate... and play DJ...
So that was our weekend... I hope I did not gain so much weight... Food wasn't so greasy (thank goodness). I didn't drink much pop - go me! Laundry is almost done, which I dread most of all house chores. Dusting the house was easier because it's not super hot and I saw one spider (on the ceiling and I did not kill it) all winter yet! NFL Playoffs are nail biting... Can't wait to watch Bears VS. Packers next weekend!!
Haven't been too much into typing... More into playing with the camera & photoshop... Alrighty then... Have a good week everyone!!!