I really can't stand this cold! I would rather want it to
snow
! I only say that because the colder it is, the worse my cough is when I run outside, from the car to the nice warm building/house. I can barely breath )': I haven't done much of any my usual winter outdoor activities, but I hope to soon! My snowboard has been pretty
lonely
and I am ready for another weekend in
Lutsen
, though I still am a novice snowboarder... I
love
Lutsen. The scenery is beautiful and I really want to rent a place with an outside jacuzzi in the winter!! That would be so awesome! I also miss taking all the kids to that huge hill out in the boonies with our three seater air tube! That thing just flies and could probably hurt you if it landed on you. I think in the past, a few of the kids have lost their boots from the speed of the tube. But I also know, they do have a blast! It's just walking up that dang hill that kills! I just hope it warms up soon one of these weekends. I would love to see Cayenne & Donovan on the tube!
Anyway, with this cold weather, it's always nice to cuddle and watch movies... it's also nice to sip on some hot coffee! I love, love coffee!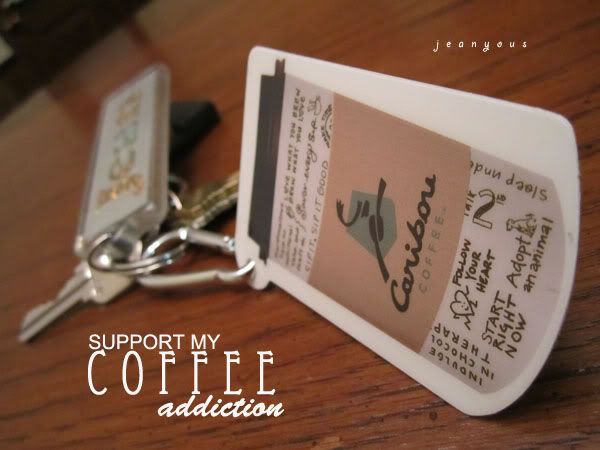 I mean, gift cards are great, but this gift card is soooo awesome! It was given to me by an awesome, awesome family (: I just fell in love with the gift card itself! Sooo sweeeet! But the coffee I drink is not sweet at all! I am a total dark roast, no room for sugar or cream kind of gal! I want all my coffee! But don't think that I'm
that
bitter ;)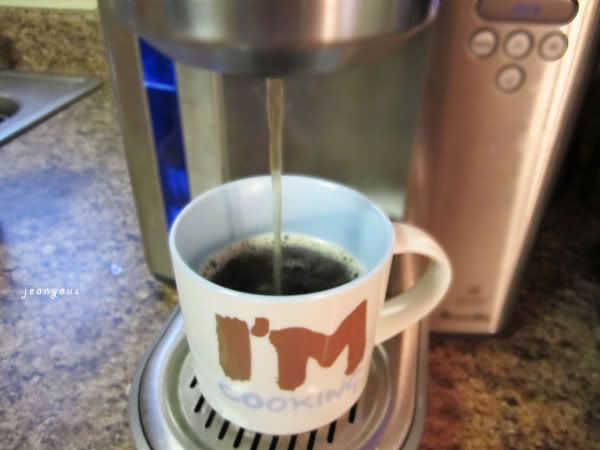 . . . because I am no Barista!
Cheers! Sweet cups my sister-in-law got us last Christmas by Jamie Oliver.
Well, enough blabbling about this weather and coffee, I am going to make myself a cup of coffee! Have a good weekend!